Epic Fail Varsity Player
Yesterday we have this Bible Study in our church; time for all the members to gather, time to met my bestfriends again. We only do this twice a month so every after the Bible study, my bestfriends always stay in our house for chitchats. We talked a lot of matters until we came up into the topic of funny moments during our school days.
I mostly listen to their stories as when we reached fourth year highschool I already transferred in other school, we keep on laughing until I shared to them my situation when I transferred in a private school.
Now I would like to share it too here; my experience when I joined sports club(Women Basketball) in my fomer school.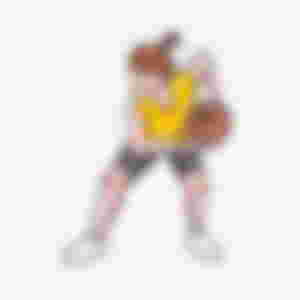 But first let me Flex to you my sponsors, one of those persons who guide and support me throughout my journey here. You guys can check them too:)
________________________
Transferring in other school is hard, but in my case it became smooth as some of my classmates in my previous school also transferred there. Although it's a new environment, but I already have a set of friends.
2 months to go before our intramurals, varsity players in different clubs start to have their training. Sometimes they are exempted in classes while sometimes they dismiss early as they need to train in the afternoon. Me and my friends don't have a sports club, I'm a chess Player in our former school but since we are not yet known then they didn't approach. It's a private school and every clubs have a fixed number of members, although some of my friends wants to join but still they can't, the old members is the priority.
Why clubs don't accept new members except when you're pro Player, is that they train those students from first year high school, while some started when they are just elementary; yes the school have nursery to senior highschool. Those players are representative in Intramurals event and the school level competition. Win or lose during Intrams, if your club adviser want you then he/she will still list your for the school level representatives.
1 month before the Intramurals, the school principal announced that there's gonna be a new sports club which is the Basketball for Women. A lot of old players want to join the club but since there should be only one club for a student then the moderator for Women Basketball search for her own team.
One of the transfee in our class is the cousin of the Women Basketball's moderator, she is one of our close friend. During dismissal she talkto us and asked if we are interested to join the club. I'm a fan of a Barangay basketball, especially that my father is a good Player and our house is located beside a basketball court, but I never play it because my father is angry at me when he saw that I'm holding a ball. For him, basketball is not for girls; just I felt that he don't want me to be a lesbian. Lol!
I immediately said yes when she asked it and all of us in our squad list our name. She remind us that there's gonna be a tryout. I don't know why my heart really wants to join although I only know how to dribble and nothing more, but still I join the tryout. Because I'm so nervous during the tryout, seems like my body move it's own, I don't know how to dribble while running but during the game I did it. Finally she choose 12 among us, only 15 join the tryout and luckily I was chosen.
I keep this as a secret to my parents, because for sure they will scold me. 3 weeks to go before the Intramurals and we need to train hard. Every dismissal we have our training up to 6;30 pm; I only tell my parents that we have practice in our club; they thought that I am practicing first-aid as I'm a red cross member but they didn't know I already join basketball. Lol!
On our first day of training our moderator command us to run around the field 10 round, a very big field. We was like "I think we are going to die!", especially me that I'm a kind of modest in action. So when I got home my whole body start to pain, it was so heavy, I can't even stand because both my feet are aching. I am the one who cook for our dinner, so what I did so that my father won't see me suffering is I'm always sitting when he is around, and struggling to walk when he is not around. The next day I only commute, and another struggle on how I can ride the motor as can't left up my leg, so I carry it using my hands.
1 week before the game, they announce again that we need to pay almost 2,000($ 39.16) for our T-shirt and jersey. I was so surprised that time, I didn't expect that it cost so big, I only have few savings.
Because of that, I have no choice and tell it to my parents. They are so angry at me especially my father. I remember our conversation goes like this, we are eating dinner that time.
Father : What!? You're so hard headed, I already told you not to join basketball. You're going to faint in your training.

Me : I already trained for almost two week

Father : Huh! Nooo, back out in that club!

Me : Our game will be next week(while crying)

Father : why you just said this now?

Me : Because I need 2k

Father : What!
Fast forward, father give me money. I joined the basketball league, we also compete in different school.
Moral lesson : I will not join basketball again.
________________________
Lead image was taken from Pngtree
Hello lovely readers! How was your day?
I would like to share my happiness made by @Ayaan258 , I feel bad that I can't renew my sponsorship because I really don't have enough balance, but thank you so much for giving yours. I pray you a good health.
GOD Bless. Hugs!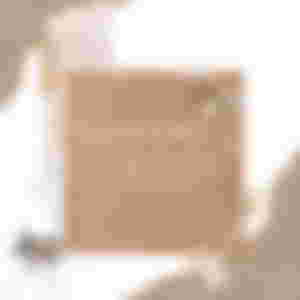 -Ling