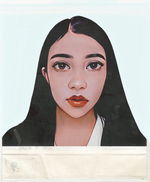 What is the most successful challenge you've done for this month? Maybe some was about having a new work, done in school activities, etc.
In my case, the most successful challenge for me this month is to reach my second month here in read.cash. Yey! Cheers!
And speaking of challenge, here's the challenge of Caleb for his achievement here in read.cash. If you want to join just click here and tag @Caleb07
Since I want to challenge myself more, and don't want to pick question intentionally; I prefer to have the common ratio of 5, so I obviously got questions number 5, 10,15, 20 and so on.
But first, let me Flex to you my sponsors, one of those persons who guide and support me throughout my journey here. You guys can check them too:)
________________________
5. If you were guaranteed the answer to one question what would it be?
I'm a bit confused about this actually, because it only said 'to answer' not 'to grant'. I don't want to waste one chance of asking question with a 50% possibility of saying no.
So I will go with. 'Does mermaids do exist?'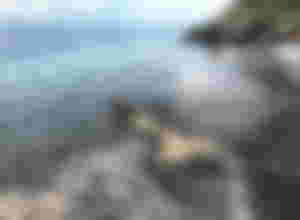 10. Who makes you laugh more than anyone.
My dad and younger brother
I will go with this two men in my life because they are most joker person that I'm with most of the time. I easily laugh and it's hard for me to stop when I get started, even when they just said "don't laugh!", I will burst out laughing.
15. How many times a day do you look in the mirror?
Once as minimum twice as the maximum.
Maybe if I don't really care on my face, I would not look in the mirror.
20. What makes you feel supported?
When a person accompany me.
It is okay if you can't give money, it is okay if you can't give inspirational advises, it is okay if you can't shout to cheer me; just be with me.
There are cases that my Dependent Personality comes out, and everytime there is someone accompany me, I felt relieved and supported.
25. What makes you feel safe?
When I'm in my room.
Home is the safest place for me, but to be particular in my room. For sure a many will agree on this, it's not a surprise; room is our shell.
30. What's bad habit you have?
Sleeping late at night.
I observed that I'm getting a hard time sleeping early at night because of using phone. I even can't reached 8 hours of sleep which we must have.
But still I'm trying to avoid this one now.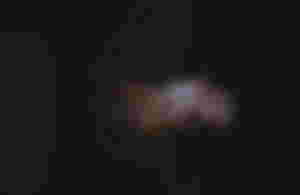 35. If you had a clone, what would you have the clone do?
Do my online class.
My daily routine would be more easier with the help of my clone doing online classes. It's okay; I will answer all the assignments, activities, quiz and exam. All she need to do is to listen our discussion and answer some questions if needed, and the most important one is to say "yes Ma'am"
Are you still there class?

"Yes Ma'am "

Understand?

"Yes Ma'am"
40. When are you most yourself?
When I'm in my room
Since room is the most safest place for me, as I've mentioned above, I was able to show the real me; the most of myself.
45. What's the best sound in the world?
Song of praises to God
The best among the rest, nothing to compare than this. But if you want to have a particular sound except this, then I will go with the sound of the sea waves.
50. Who has been the biggest influence on you in your relationship to money?
Myself
I have a BIG DREAMS, that's why I am really particular with the money. My parents used to give me their wages to manage expenses. If they need some money, they will just ask me; and yes I am the Banker in our home.
I don't have more explanations about my answer but I hope you gain something about me. This challenge seems like that I am answering personality test, and the result will based on how you react on this:D
________________________
Lead image was edited using Canva
****
Hello lovely readers!
How was your day?
I got so busy last night and earlier the reason that I wasn't able to visit most of my friends here(I hope you also treat me the same:D)
But when I'm totally free, I will read your articles, I'm happy in engaging with you guys.
GOD Bless!
Sending hugs.
Ps. Thank you so much Sir @Mictorrani for the renewal of your sponsorship, you even give a big amount of funds; I'm so happy to recieved it. And to @Lucifer01 my 'friendship' thank you too for the additional funds, specially for supporting as always.
-Ling