Writing Tips Series From 2021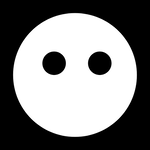 In 2021, I started writing some writing tips that will potentially enhance your knowledge when it comes to writing from promoting your work to gain readers and audiences, hook the readers, and the basic steps that you need to do to be a successful writer. I am not a successful writer to share these ideas and tips but why am I doing this?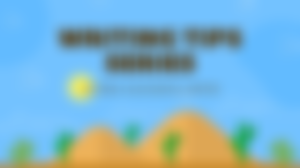 Photo from Canva
I am a fan of reading blogging tips and I usually read from Medium because there are a lot of successful writers in that community where they have organic readers and earn money from it. I would say that those hard-earned money were all from their hard work and I trust their tips about writing. Hence, I also want to share the things that I learned from them. Hopefully, it will be effective to you as a writer because it actually works for me.
This is the compilation of my published blogs before where I will summarize and include the links so you can hop in whenever you have a time to read and hopefully to learn.
5 Things to Overcome Your Writer's Block
We, as writers, usually suffer from a writer's block for unknown reasons…or maybe we are just in denial that we are lazy. Just kidding, for some reason, it is difficult to overcome this block especially if laziness hits you. But we can avoid it by changing our habits and never force yourself to write if you cannot. A person should not force himself to write because you might end up in a bad outcome.
But there are some ways to conquer the block and start writing with your will. For me, the most important way is to rest and start making your ties with friends and family stronger so you will get motivated to relax your mind and start writing without any force from someone.
5 Things That Will Keep Your Readers Reading Your Blog
I mentioned that the organic views and reading time from your blog is important as a writer especially if you want to earn a decent amount of money from your work. A platform like Medium is more likely to have the same terms about their Medium Partnership Program. This is why some tactics like follow-to-follow are somehow a bad idea because usually, those techniques were only used with spammers. I am not referring to all people who do it because I, myself, did it as well.
The best way to keep your readers reading your blog is to connect your work with them as if they are one of the subjects because they can relate to it. Also, your title and thumbnail gives a huge contribution to hook a reader to click your article and start reading it.
Improving your work might need an effort to meet your expectations and start gaining views despite having a lot of competitors. I believe that the tools that you are using to improve your blog also have an impact to produce a better article and blog that will hook your reader.
When I started writing, I was just writing then immediately publishing it without any editing or proofreading. As time goes by, this habit is not a good one and I should stop it. Since writing became part of my routine, even not every day, I started putting an effort into it one step at a time. I started making an outline wherein I share and write everything that comes into my mind. Once finished, I start writing and look deeper on it. Researching is also a part of making an outline to get ideas, information, data, etc.
After writing, I also started editing, checking grammar and proofreading my blog before publishing. I am using a basic tool such as Grammarly and Google Docs to check the grammar and any other errors in my work.
Do This to Become a Successful Writer
Finally, the main step to become a successful writer that might help you to improve your skill is reading. Why reading? because it can enhance our vocabulary and imagination by learning new words and with the use of our brain to portray or demo the events happening from your reading material.
You can also copy the same way of how successful authors write their work so you will have a guide with your journey. I am not saying to plagiarize someone's work. I am saying that you can do the same way of how they start their blog. Did they start from a quote or question? Did they use difficult words or just simple words? I hope you got it!
I am not saying that I am 100% sure that these things will make you successful, but I believe that it is part of the process to become successful. It is possible that it works for me and not for you. We all have different ways of writing, we just need to find the most suitable way for us as a humble writer.
Furthermore, writing is not as easy as ABC. You will experience ups and downs and you really need to put a lot of effort to become successful. Also, remember that success does not happen overnight…unless you are lucky.
Published: March 2, 2022