Howdy folks, how are you all doing today? It's like 8 days to Christmas already, are you ready for the celebration? I am not sure if I am ready, I will probably find out when I leave school on Sunday and go back to my family's house.
The weather has been very cold for the past few days all thanks to the harmattan that is blowing across the country, I expect it to be this way for the rest of this year. This harmattan season also comes with a high rate of dust but luckily for me, I am mostly indoors.
Now let's head over to the main topic for today; science students. I won't be talking about the usual science students we have in schools, I will be talking about those found in the streets, those of you in Nigeria would have figured out what I mean by now, a popular musician sang about it some years ago.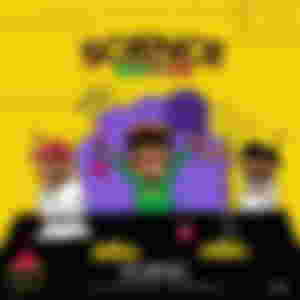 The science students I am referring to are the drug lords, the youths that are mixing and taking drugs in every nook and cranny of society and have become a menace. It's quite baffling the type of substance these individuals take all in the quest to get high, a quest to get them even higher than the clouds.
A couple of years ago, I came across a post on nairaland where a lady listed some of the dangerous substances that are taken by the youths in my country and they are; Codeine (cough syrup), Tramadol, Dry pawpaw leaves, Hypo in lacasera (a soft drink), TomTom in lacasera, Burnt bitumen, Dry plantain leaves, Burnt tires, Spirogyra, Rephnol, Methylated spirit in codeine, Colorado, Cannabis, Gum, 10days urine.
That list is really crazy! Seriously, burnt tires and 10 days urine? Some people have a death wish. I have also heard about people smoking burnt scorpions, all because they want to get high.
The most common one in my country is marijuana (cannabis, Indian hemp, weed, or any other name you know it as). It's usually from this one that most abusers start and then graduate to other types. I have friends that started with marijuana and then moved on to other drugs and substances.
The one that's currently trending and making waves in my country is methamphetamine (the short form is meth). I thought meth was an exotic drug just like cocaine which is only meant for the elites, but I am surprised that it's now everywhere in my country.
I know some group of persons including a friend in my hostel who takes it and I didn't actually know it was meth because they called it another name; ice. It was when I was reading a post on nairaland about the effects of methamphetamine that's when I discovered the street name was ice.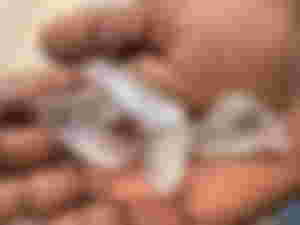 According to people who take it, it makes them "high" and also keeps them focused and makes them not sleep (it's crazy right?). But what those people don't know is that meth is highly addictive and as usual, something like that will come with loads of side effects.
While reading the article about meth on nairaland (check it out here), someone talked about some of the effects it has on the people taking it, and I will just post screenshots of it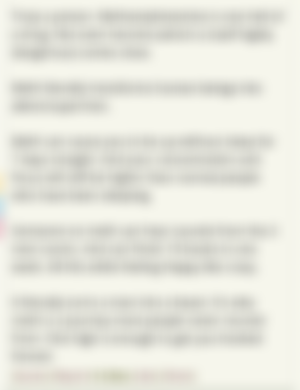 Seriously, that's one hell of a drug! I have talked to the people I know that are into it about the side effects but it all fell on deaf ears. One of the things they usually tell me is that drugs act differently for everyone and they are already strong in taking it so nothing will happen. I just pity them coz I know they will end up like everyone else if they don't stop taking it.
---
No matter how you choose to look at it, drugs are bad on all levels and it's repercussions far outweigh their benefits. I don't understand why anyone will choose to go down that dangerous path and end up ruining their lives.
I think the youths need to be sensitized to the harmful effects of drugs and where it will lead them if they indulge in them. It might be too late for someone that is already addicted to it, but the awareness can help to save someone that's new to it or is been pressured to join the league of science students in the streets.
Thanks for reading 💖💖💖
Friday December 17, 2021