Today is one of those days I go visited by our not-so-friendly writer's block and I don't really have the time or mental energy to go hunt for a topic, so I decided to make use of a prompt I got from kacy01's article a couple of days back, it looked fun so I bookmarked it and now it's saving me today 😆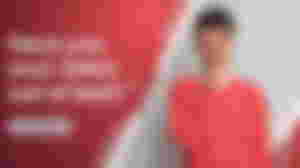 There's a river just a few minutes' walk from my house and I have visited it a couple of times but I have never dared to take a swim in it. When I was a child, I heard numerous stories of people drowning in the river, so I have grown to be very scared of it. The only place I can comfortably swim is a swimming pool, and I can't even go to the deep part, I only stay around the part where I know my legs can touch the ground 😂
---
I don't think I have ever fallen out of bed, I could have said maybe it happened when I was a child but I slept on a thin mattress that was kept on the floor during those years and it's not possible to fall from it, you can only roll out and find yourself on the floor the next morning (that happens to my sister a lot) unless my mom comes in and sees one of us on the bare floor.
I'm a very calm sleeper, I'm not one of those people that travel all around their bed while sleeping 😆 I usually maintain one spot. In fact, I only make use of one part of my bed while sleeping, I sleep on that part and also wake up in that same part the next morning, it's probably because I'm a heavy sleeper and once my eyes close, it remains shut until daybreak.
---
Is there anybody that has never experienced a scary dream, even as a child? I had a lot of scary dreams when I was a child, especially after watching a scary movie but over the years, I have learned how to handle scary dreams by controlling what happens in my dream
As a kid, it's usually hard (probably impossible) to tell if I'm dreaming or not, so that's usually what makes scary dreams more terrifying but later on, I could tell when I'm dreaming and as years go by, I started manipulating my dreams. Not many people can do this, but one thing that makes it easier is to actually know when you're dreaming (easier said than done).
---
I have held a lot of them: small ones, big ones, cute ones, scary ones, and even the ones I had to kill for food 🤣 but I have never owned a pet, the closest I have come to owning a pet was when we visited my grandmother in the countryside when I was a child (and when she was still alive) and I saw a lot of beautiful cats with white furs.
I was scared of them at first but later on, I became fond of them, especially the kittens. I wanted to take one of them back with me to the city but my mom refused, she said the kitten is too young and needs to still be with its mother (she was probably lying). I still love cats and I'm definitely going to get one when I start living alone.
---
Nope, luckily for us, we don't have that in my country, the only natural disasters we have here are floods and bad leaders 🤣
---
I had a lot of crazy injuries as a child and it's a miracle that I'm not disfigured right now but the good thing is that I have never broken a bone or even dislocated a joint. The only person amongst my siblings that has broken a bone is my younger brother, it happened when he fell from the top of some stairs to the bottom and broke his collar bone, he went through hell before it was fixed.
---
A couple of times but it mostly happens when one of my siblings suddenly says "please help me to watch the food I'm cooking, I will be right back", I usually forget afterward 😆. But if it's a food I'm originally cooking, it hardly gets burnt because I pay lots of attention when cooking.
---
Motorbike? I have never ridden one. Bicycle? Never. I have heard a lot of people say it's impossible to learn how to ride a bicycle without falling and sometimes getting injured but I never fell when I learned how to ride a bicycle, it's still something I'm proud of today even if it happened over 8 years ago 😁.
---
I even ate one today 😆 my sister is usually the one that cooks our lunch but today, she begged me to do the cooking because she was going out, so I agreed but I went overboard with the pepper and while I could still handle it and only drank water after eating, my sisters almost cried while eating the food, they were drinking water after every spoonful of food they eat 😂.
I love spicy food a lot and it's one of the things I inherited from my mom, we are the only ones that love it in my family. I prefer food that's too spicy to one that's too salty, at least I can still eat the spicy one.
---
There are still a lot more questions but at this point I'm already tired and this article is getting too long. If you're interested in seeing all of the other questions, then check out the original article and feel free to create your own version from it.
Thanks for reading 💖💖💖
Wednesday October 19, 2022