Today is Saturday (or was) and I finally decided to take a break after the flurry of activities that went on this week. I have been getting prepared for school which mostly involves getting my report ready before the deadline and searching for a new apartment which has been quite disappointing.
I downloaded a couple of movie series earlier this week (I prefer series to regular movies) and today I finally decided to watch one that was trending a few months ago; stranger things. I thought it was going to be one of those series in which I watch one episode at a time but I found myself watching all the episodes back to back and I finished season one today 😆 but at least I learned a couple of things.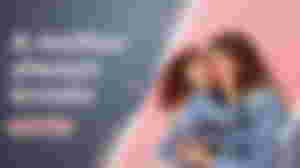 I saw something in the movie that reminded me of how awesome our mothers can be, it sometimes feels like they have superpowers or something. So, in the movie, a young boy got missing because of some government experiment gone wrong and he got trapped in another world but nobody knew where he was, they just kept searching for him in the real world.
The boy started communicating with the real world by turning light bulbs on and off, the mother instantly knew it was him trying to get through but everyone around her thought she was crazy and that was surprising because she does looks and sounds crazy. She kept holding an electric lamp and trying to get it to "talk" to her, it definitely looks crazy but she was actually on the right track; she knew it was her son.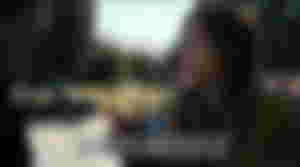 It was later on that other people realized the boy's mom was telling the truth and isn't crazy. At that point, I just laughed and said "a mother always knows". And that's just the truth; mothers always know when something is going on with their children, they can tell when one of their kids is in danger and it will make you start wondering if they have superpowers.
I remember an event that happened many years ago when I was still a kid. I was in the kitchen with my mom cooking and my sister who was a toddler at that time was in the room sleeping. Our kitchen back then wasn't close to our room, so we don't know what was going on in the room while I'm the kitchen. My mom suddenly stopped what she was doing and said to me "go check on your sister".
I was heading back to the room when I saw my sister at the edge of the stairs (we stayed upstairs), she was about to crawl down and from the way I saw it, she will end up tumbling down the stairs. I quickly shouted and luckily for me, she turned back and stopped, then I ran and grabbed her before she decides to resume her dangerous crawl.
My mom rushed out when she heard my shout and I told her what happened and she said that she got a feeling that something was happening and that was why she told me to go check. I was in the kitchen with her and didn't even think about my baby sis 😆 but my mom got an instinct that something was wrong and told me to go check on my sister.
There have also been cases where a mother who's in a different city from her grown-up children was able to tell when one of them was in danger. Since I entered the university and started living away from my parents, my mom has called me a lot of times immediately after something dangerous happened to ask if I was okay and those times I didn't see them as anything, but what if she could tell when one of her kids is in danger?
Something like this isn't just peculiar to humans, it can be seen in animals as well. I grew up in a neighborhood where people owned chickens that were allowed to roam around the streets foraging for food and sometimes, those chickens have children. I noticed that whenever a predator comes around (mostly a hawk), the mother hen is the first to notice and she killing hides her children under her wings.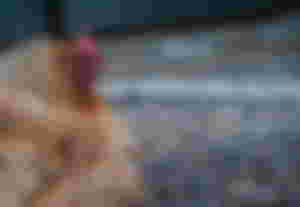 She's always on the watch and even before I realize there's a hawk around, she has quickly raised alarm and hidden all her children. While watching a mother hen and her chicks, once she suddenly makes a squealing sound and her chicks run under her wings for safety, I don't need to raise my head and look at the sky to know that there's a hawk around, the mother hen always knows.
Nature has blessed mothers with this ability, they know their children better than anybody. Their instincts can't be rivaled by anyone, they are the best when it comes to perception and even science agrees with that. Shout out to all great and responsible mothers out there, they have the hardest job in the world but they still do it with a smiling face without getting tired. God bless all our mothers and reward them for all their efforts 😊
Thanks for reading 💖💖💖
Saturday October 29, 2022