Lesser known gods and goddesses in Greek Mythology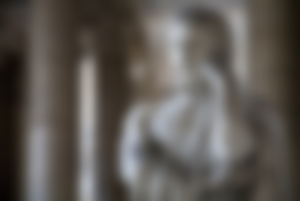 It is no secret that much of the popular Greek mythology centers around Zeus and his fellow Olympians, which is I'd be discussing five of the lesser-known gods and goddesses in Greek mythology.
The way the ancient Greeks would pronounce her name was Aries which is not too dissimilar than the way we would pronounce a God of War Ares. I'm sure there are some of you who may be more familiar with her Roman equivalent Discordia, and for those who are unaware of what strife and discord means it refers to anger, bitterness, hostility, and disagreement. You can probably already start to imagine what type of goddess Eris was.
Homer's interpretation of Eris was as a daughter of Zeus and Hera. Homer then describes her as the sister and companion of Ares. At first, she was only a tiny thing but as she followed her brother witnessing war and all the things that came with it, she grew so big that when she walked the earth her head could touch the heavens. She would then rain down bitterness and pain upon mankind.
Hesiod describes her as the daughter of night meaning the goddess Nyx. In Hesiod's interpretation, she's described as "bringing forth all the struggles of mankind personified as her children". She gave birth to hardship, starvation, pain, battle, war, and so on. Hesiod lists the whole manner of horrid things continues endlessly.
Homer regarded Enyo and Eros is the same goddess but there are several tales that make a clear distinction between the two deities. Enyo is often seen following Ares into battle but her relationship with the goal of war varies from sister to wife to even mother in some stories. There are some accounts of Ares going by the title of Enyalius, but this was also the name of the son that he had with Enyo, a son that would later go on to adopt his father's role as God of War.
The exact role that Enyo played in war was that of destruction she would orchestrate the fall of cities following Ares and his sons into battle. She's often depicted as a heavily armoured woman with a sword and shield similar to her Roman counterpart Bellona. Enya was a fierce and bloodthirsty goddess and almost definitely not one that you'd wish to encounter.
The god of medication, rejuvenation, and well-being. Asclepius was seen as the god of physicians, a skill that he would learn at a very young age. When he was born his father Apollo took him to the Centaur Chiron who would teach in the art of medicine, a skill that he would then transfer to his daughters who was seen as the personification of medicine and healing.
He was often depicted as holding a rod or staff that was encircled by a serpent. The Asclepius snake was named after the god and it's a species of non-venomous snake that became associated with medicine and healing. Unfortunately for Asclepius, he would later be killed by Zeus when he accepted payment to bring back the son of Theseus from the dead.
There are tales where Zeus later resurrected Asclepius in order to avoid any conflict with Apollo. Asclepius was allowed to continue his trade as long as he promised to never resurrect the dead without permission.
Rhadamanthys, Minos and Aiakos were all once the mortal sons of Zeus credited to have established law and order on earth. Upon their deaths, they were granted the role of judges by Hades, and they would essentially maintain law and order in his domain. As a trio they would judge the souls that entered the underworld deciding if they would be punished or sent to the Elysium fields, each judge would be assigned an individual role.
Aiakos was the guardian of keys and would primarily judge the men of Europe. Rhadamanthys would rule over the Elysium fields and was charged with judging the men of Asia. Minos the once great king of Crete was the third and final vote. If the first two judges could not come to a decision, then Minos's vote was final.
The son of Pontus and Gaia and one of the oldest gods of the sea. Depictions of Phorcys normally resembles an older man with the lower half of a crab and sometimes a tail of a fish. Phorcys's wife Ceto may not feature in many stories, but many of the most iconic creatures and figures in Greek mythology are often attributed as their children ranging from Medusa and the Gorgons to Scylla an Echidna.
This naturally led to Phorcys being seen as the god of large sea creatures. So next time you encounter a story of an enormous monster of the sea and, then there's a good chance that Phorcys may have been the father.
Sponsors of Kristofferquincy