Happy Valentine's day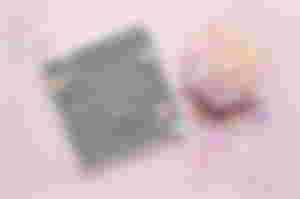 Today was nothing special, regardless of the fact that it's the 14th of February- valentines day, my usual routine of staying in door all day while staring at my laptop and doing some random work remained constant. It was a very normal day except this time I decided to give myself a break from all things work related.
I stayed up past midnight as usual, which made me wake up later than the usual. I woke up about a few minutes past 8 am but decided at that point that I needed more rest. I slept for another two hours and didn't get out of bed until past 10 am. I haven't slept for that long in a long time hence had to give myself that special treat. Unfortunately, sleeping for that long means skipping out on the routine I intended to begin today. The plan was to wake up early for a morning jog which should last for about 45 minutes to 1 hour max, after which I'd freshen up and begin my usual work routine or perhaps rest more depending on my mood.
Since the initial plan was defeated by virtue of my decision to remain on bed, I decided to spend the early part of my day by having a telephone conversation with my best friend. We talked about a lot of things- from our personal lives to everyday conversation and how life has been in general. At some point we talked about the need for her to get another Samsung device as the one she uses is already getting old. We talked about our hatred for products like Infinix and Tecno, and how Samsung is at the top of the food chain.
You see, we're like a small family of Samsung users- me, elder sister, elder sister's husband, best friend, my cousin and blah blah. In fact I'm gonna get my younger sister a Samsung device so she could join the family as she uses a Infinix Note5 stylus at the moment.
Speaking of my younger sister, it's up to a month now since I heard from her, I'd have to call her tomorrow evening to know how she's doing without me...lol! I know she's fine but I gotta tease her over the phone anyway.
After about a 1 hour conversation with Benedicta, I had breakfast and decided to see a movie (two movies precisely), John wick Chapter 2 (Keanu Reeves) and The accountant (Ben Affleck). I've seen the John Wick trilogy already but decided to watch it again as a stylish way of entertaining myself. Funny shit is I've been watching this same movie for over a week now, I watch 5 to 10 minutes of the movie each day, then go back to my usual business so I wouldn't be like Jack (all work and no play... you know the rest). I finally ended the second chapter of John Wick today, after which I began to watch "the accountant" and half way into the action my laptop died. There's been no electricity for over a month and there was no longer fuel in the generator so I had to accept my fate and dropped the laptop while resorting to doing random nonsense on my smartphones.
Took a walk to the filling station later this evening so I could get the generator running since I needed electricity but it was disappointment. There was a scarcity hence I couldn't get fuel. Took a long walk to the nearest filling station and it was the same story. Decided to try my luck one more time by taking a bike to another filling station which was really far from the initial. Got there and fuel was available, unfortunately it was crowded. I didn't get to buy fuel until about 45 minutes to one hour later. It was frustrating but worth the wait.
Basically, today was a very boring day for me, it was worse than the usual and I sincerely sincerely cannot understand why. I at some point decided to window shop on jumia.com, checked the price of some Samsung devices which I may be interested in now or in the not too distant future. Came across Samsung Galaxy S21, S10+ and others... I'm interested in the S10+ due to its battery capacity (16000 mAh), you may find this weird but the Nigerians on my list would understand how things are here- poor power supply and the need for an alternative source (solar or generator) while opting for a phone with a very high battery capacity. This device was priced at about $400, a not too expensive phone which I can afford, but I already have two fully functional Samsung devices. It's called window shopping for a reason.
I'm sorry to disappoint but if you're expecting some random valentine story or some romantic drama then you're probably unto the wrong person as no such thing exists in my dictionary. I'm just like our dear @Jane, no relationship but enjoying the single life. I discovered something called self love a long time ago and I want to enjoy it for many more years before diving into something called a relationship. I've still got a lot of time by my side, don't ask me how old I am, I'm much older than you think... Lol!
Thanks for reading my rants and happy valentines day!
Sponsors of Kristofferquincy