A very boring Monday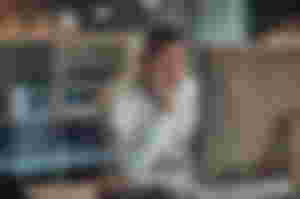 I'm writing this as a follow up to my initial article Stress free Monday where I mentioned that I was gonna be resting all through today in a bid to recover fully from the stress I've been going through in the past few days, plus Malaria from exposure to mosquito every day for the past three weeks. Today was nothing special, I was on bed all day as planned, had breakfast in bed, did a little bit of interaction here on read.cash, after which I shared a very uninteresting post on noise.cash, did a little bit of interaction on the Chad's P3 Pegaxy discord server as expected of every member, after which I watched my favourite movie once more Batman V Superman- Dawn of Justice as directed by Zack Snyder, the ware house fight scene where Batman fought those henchmen and basically ruined their lives by breaking almost every bone in their body and killing them where necessary. It's a very interesting movie which you should watch- I fell in love with it year 2016 when it was initially released and I've watched it more than ten times after that.
So basically, I stayed on bed most parts of the day and eventually slept off about a few minutes past 2 pm. While I was at the enjoyable part of the nap, my uncle's call came in but I had to ignore it since I didn't want to lose this good thing that I had. I needed that sleep badly as I have not been resting for days and been lacking sufficient sleep. His call came in at the wrong time and I had to place my phone on silent at that point after which I drifted back to dream land. I don't remember if I dreamt or not but I know the nap was enjoyable. Finally opened my eyes, checked the time and it was a few minutes to past 5pm, Damn, I had slept for three hours plus and I still felt like going back to sleep. I checked my phone and realised I had two missed calls and messages from Best friend. As much as I still needed to go back to sleep, I didn't want to ignore her message and calls, hence I had to text her with the words "hi, I'm asleep at the moment, I simply opened my eyes briefly and realised I missed your call. Will call you when I'm fully awake, my eyes are still closing".
The message may seem weird and a bit funny but she's the Best friend so she'd understand that I do not intend to ignore the message and still need to go back to sleep. After sending her the message, I was about to drift off once more when another call came in, I had to pick this while also stating that I was picking the call from dream land and I was gonna call back later. This person understood and even mentioned that she was glad I was taking time to sleep while also mentioning that I hardly sleep and would want me to take my time. Well, after the call my eyes were wide open and I didn't feel like sleeping anymore. I simply got out of bed, went downstairs and decided to take a walk down the street in a bid to stretch my leg after which I called Best friend once more and we had a little bit of chit chat as usual.
Long story short, today was full of nothingness, nothing special happened but it was a very boring day for me. The sleep was enjoyable but at the same time I feel like I'm lacking fun in my life. Unfortunately, as much as I wanna have some fun, I'm not the kind to go out there to relate with some random peeps since I appreciate my privacy, respect myself and enjoy the indoors. This is 10.20 pm at the time of writing and I guess it's time to sleep once more as my eyes are beginning to get heavy due to something called "the need for sleep". I've been cheating nature for too long but not anymore. This time I'm gonna be sleeping for hours without caring.
Today was an absolutely boring Monday but I hope tomorrow would be full of activities. I'm hoping to receive my Pega soon from the Managers on the Chad's P3 racing server so I can begin to have fun racing while earning some VIS in a bid to increase my stream of income.
Hello read.cash peeps, good night!
Sponsors of Kristofferquincy