My Love Story: We landed In Police cell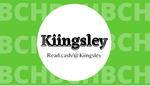 Hey People! I bring special greetings to you all. I'm very certain you had a lovely Valentine's day celebration.
Yeah, I promised to put up my love stories. I have series of them and I'm gonna be sharing one after the other. Enjoy 🙌
Before my 4months Industrial training (I.T), my main phone was faulty so I switched on to a very small phone and I could only access Facebook via the web. Since Facebook was the only thing I fancied within the capacity of the phone then, I made it my home. I stayed online almost every hour chatting.
I met this lady online one day and we got a little acquaintance. I found out we were in the same school but she was a class ahead of me. Does that matters? Not at all so far...💤
Within days of meeting her, i unleashed my wooing skills on her and she fell completely.(yeah, way back in school, my friends used to throw accolades on how I used to get female friends online even though I don't seriously follow them up, YEAH, I HAVE MADDD SKILLS🤾).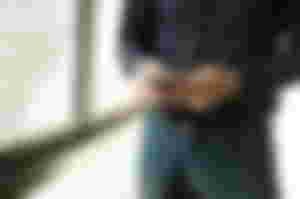 We continued chatting everyday coupled with midnight calls(MTN happy hour calls). We couldn't just waitt for school to resume so we can see. At some point I was beginning to like her but I got a caution in my mind too, not to fall for her because blind dates usually end up the unexpected way. There was nothing like video (because we were using small phones), it's only 'photoed' picture we were seeing. But anyways, she's fine on her picture.
Fastforward, I.T ended and school resumed, I traveled back to school from the community I did my I.T.
I got to my school town in the evening, I met my roommates and they were all Happy that I returned because I'm often time their favourable chef. They've prepared food already, so I served myself and after eating, Borniface rushed down to welcome me as well. (Borniface was a neighbour and a departmental mate, he knows most of my moves in school due to we stroll to school together oftentimes). I told him that I have a 'movement' and he hurriedly agreed to follow me there and not even letting me to give Him the full gist.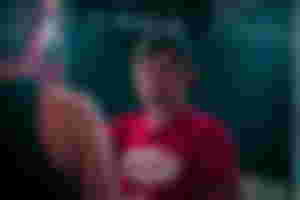 Yeah, we moved to the direction she gave to me, she said I should stop opposite a Bank and she'd come and meet me there. We got to the bank and checked for Where we could sit and wait for her. Time was around 7:30pm and almost all the shops in that spot had closed, so we walked to a shop, sat on a table and waiting for the fine girl to come out.
Meanwhile, at the front of us were two guys and a lady discussing, they were the ones sitting where we just occupied, it seems they were looking out for something with the intention of coming back to their seat.
I don't know how Borniface got to see a purse of a lady on the table, he opened it and saw a phone (China phone, you gerrit). He showed me and I told him the purse is definitely for those people standing in front of us, that he should leave it for them because they'll definitely come and take their stuff when they're done.
Omo! Borniface refused, he said luck has shined on him tonight. He suggested we should move and go at that moment before those people would turn back. And I refused because I haven't seen the girl I came to see. Borniface said "na woman go kill me" and left with the purse. Saying I should come meet him at home when I'm done with my date.
After Borniface left, my phone rang and it was the girl, I directed her to where I was sitting, she came and we exchanged greetings...to be sincere she wasn't what I saw on Facebook Lol. The has a bigger body and I got frowned, I wanted to leave her but it'll look embarrassing, so I decided to play along, afterall we've known for some time now.
We sat down on the table and were talking while the people standing on the road approached us that they kept a purse on there table we are sitting. I told them I didn't see, they searched and searched but could not find it, that was then they said they're gonna hold me responsible because they were sure they kept the purse there.
Before I knew it, they started searching me and nothing was found...what an embarrassing moment in the front of my babe🤣. They remembered that we were two guys they passed them to enter there and they asked me where's the other guy(Borniface) and I told them that has gone home because he couldnt wait for me. They said I should call him but I stylishly ignored because I was trying to cover him.
I later called him due to the crowd that gathered and he came and brought the phone. OMG! Those soldiers in the bank came out and bought the case to themselves. I received "barrack" kind of slap on my face that night. They handcuffed us and pushed us into the army van and drove us to the police station.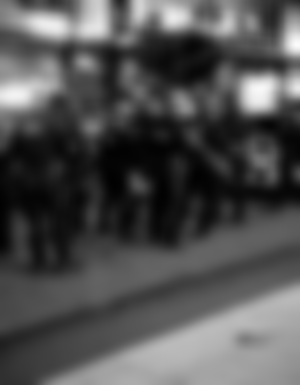 We got there and the man in charge that night brought out Cutlass and wiped us at the back for five times, I felt like I should die that night because I haven't been beaten like that in my whole life.
They pushed us into police cell to spend the night with some dangerous robbers.
It was there I found out that all those displays of hierarchy in a police cell within prisoners are real. I got another another beating of my life by those guys I met in the cell. All these while, I didn't drop a single tears because I was blamming myself and also having a friend like Borniface.
Early morning, we were called out to write statement of which I wrote what happened and the officer incharge torn the paper, saying that I lied. I was persuaded to write the statement favourable to them but I refused, so they pushed me back to the cell,,,I don't know about Boniface because we were kept in different cells.
Around afternoon, they called me out again and when I got to the reception, for the first time, tears rolled out of my eyes seeing my dad. He hugged me and said all will be fine. He said he know I didn't steal what I was accused of. Yeah, he know his son.
Fastforward, we were later bailed that day in the evening after paying some huge amount of money even when they said "bail is free".
We got home that night and it was late already for my dad to go back so he spent the night in our house. I pleaded to all my friends not to tell him what led to the whole saga and God being so kind, Henry had given him a cool lie on where we went to, before the whole issue came out 🤣.[Henry was roommate]
About the girl? Yeah, she came the following day to pay me visit and after that, I snubbed her for the rest of my life. .......letme edit/rewrite✍️✍️✍️✍️✍️[I have to edit this part to justify, it's not like I really snubbed her like that, the flow died and we parted ways, she stopped checking up and I did as well]
The story is real and it happened to me in the year 2015, it's story that hurt but I laugh out loud anytime I remember it.
I have another love story to tell, whatch out🙋
Thanks for reading
15th February 2022.
Yesterday was hell for me at work, we had peak level of patronage that made me suspend my phone,,,, that's why I wasn't around yesterday. Thanks for understanding.