🔶️🔸️My TuesDay Theme 🔸️🔶️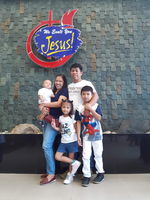 Hola amigos and amigas!..Hello to all my fellow readers and writers!..Happy Tuesday!.
Today is my RTO day for our hybrid schedule arrangement. Hybrid means combinatio of RTO (return to office) and WFH (work from home). Basically, in this hybrid set-up, we are given three days work from home and 2 days work in the office. We are all free to decide which day are we gonna report to office and which day will we work from home. However, starting April first, we are all required to be 100% RTO. That means, we have to report to work in a daily basis during our regular shift starting Friday next week. I still cannot imagine coming back to the daily commute struggles I used to conquer since I started working (way back from year 2008).
It's been my habit ever since that the night before my shift, I used to prepare my outfit to be wore the next day. I used to plan ahead of time so that I am still able to iron it if my clothes are too tangled (gusot). I am having trouble decided which clothes to wear last night because most of them are too much fitted in me. Yeah, I admit, I've gained a lot of weight during the pandemic. Maybe it is due to lack of exercise.
Before pandemic, my routine to office includes 20 to 25 minutes of walk. That walk time serves as my daily exercise already during weekdays or during office days.
But when the pandemic started and our company allowed us to work from home all week, that walk time has gone. Which means from the start of my shift, until end, I am just sitting in front of my Computer. I will only stand up and go downstairs to pee, eat, or take a bath. That means most of the fats intake coming from the food that I ate in a daily basis are just being stored and transformed as my belly fats. Due to this, my waistline also has extended. In fact, I have to buy pants before I started with the RTO set-up because all of my old pants no longer fits me.
Anyways, as I was saying, it's been my habit to prepare or to plan about what I am going to wear the night before my shift. And last night, I saw this one. I actually love this top. My aunt has just gave this to me. I seldom wore it though because even though I ironed it already, it still looks so tangled.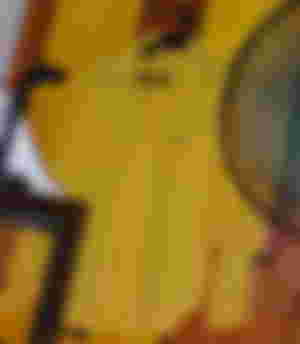 Can you see the bottom part and the sleeves? Despite my effort to iron it again and again, it just don't get flatten or smooth.
Do you wonder how do I look after wearing that clothe?..
Charaaannnnn!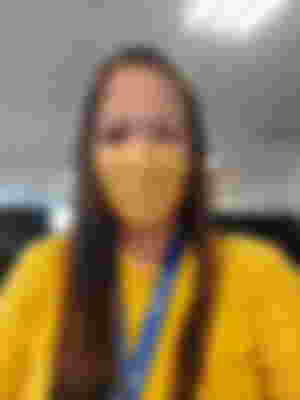 Bagay ba?..hahaha..
Did you noticed my facemask?..It's with the shade of yellow as well..I think it's color Khaki but it looks like mustard yellow when worn..
And not only that!..my socks are color yellow well!...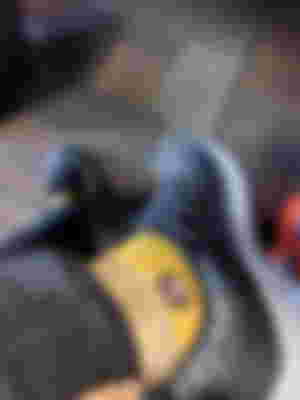 I just bought it from shopee for 7:00 php only if I recall it correctly. My husband criticized my socks earlier when he noticed it's color..hahaha..but I don't mind!..I did not changed it because I wanted to push with my color theme today..
This color theme by the way helped to lighten my mood today!. It's a happy color for me..
How about you?..do you also set some theme when going out?..what's your usual theme?..