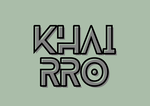 Last month, I decided to set goals for myself that I want to achieve at the end of August. You can read the article entitled August Goals: Can I Achieve it? It's my first time doing that kind of thing because I want to test and challenge myself. What's the thrill if we don't have a challenge right? Challenges make it more exciting!
In this article, I will point out the goals that I successfully achieved and the goals that I failed to make. Well, I'm sure that most of it is failed so we don't have to do this 🤣 #ExpectationVs.Reality.
---
I have a thick face to set this goal to myself but I wasn't able to achieve it 😹 I set a monthly monitoring sheet to save my progress but sometimes... (Sometimes? Hmmm? Are you sure?) Shut up inner self! Okay, I often get lazy to write. But hey! It's not all about laziness! I've been busy these past few days because of the upcoming results on the universities that I've applied for and the preparation of the required documents. Please bear with me char! I will show you my monitoring sheet but you can laugh owright?

See that? I can see that I am resting for a long time now 😭🤣 I will try to make good progress this month but I will not promise since the school year 2021 is waving!
Goal#1 ----FAILED---- ❎
There are lots of deserving writers in here and I believe that they are worth it sponsoring for but because of my laziness in publishing articles in August, this leads me to sponsor only 1 person 😭 which is Jinifer. Fewer article means fewer tips so I wanted to say sorry for not achieving it. Please slap my face... just kidding! It will hurt just like how he/she leaves you char.
Goal#2 ----FAILED----❎
I can say that I was able to achieve it this month although I am not reading articles every day because of some issues and problems. To all of the Noiseristificationism members and also to all writers out there, all I just want to say is that your articles are worth reading! You're doing a great job by sharing your articles with us! I learn, I acquire knowledge and at the same time, I enjoyed it!
I cannot upvote all of your articles one by one but if I have some I will gladly share them with you. Sharing is caring but I prefer my juwa to take care of me charing 😆
Goal#3 --- -SUCCESS---- ✅
Another failed goal AHAHHA! I am active but not every day. Sometimes if I have time I will post an update on noise or publish an article on read but that's it! I cannot make myself active on this platform from time to time because I am also a busy person (Weeehh? Are you sure?) I think when the class starts, I will be busier than usual because I want to focus more on my studies especially that I am already a freshman in college. It doesn't mean that I will stop posting any articles here because I will but not always. I will set my priorities right.
Goal#4 ----FAILED----❎
I failed almost all of my goals in August but that doesn't mean that I'm not proud of my achievements on this platform. There is just a time that you need to set your priorities right in order to be happy.
"If you failed once, don't stop. If you failed twice, don't stop. If you failed thrice, don't stop. But if you failed so many times, stop...think for a while... Then don't stop!"
---
Article No. 27 (September 4, 2021)
Good day everybody! Raise your hands char! This is my first article on the month of September. I just wanted to share my failure and success on the previous month 😹 I hope that you are good, happy and contented all the time. Wishing you all the best!
If you like the article feel free to L-I-K-E and then subscribe! Lovelots!
Lead Image Source: Worked at Canva
noise: Khairro

read Khairro

PublishOx: Khairro (inactive)

Telegram: Khairro_alstr

Telegram Group: Noiseristificationism