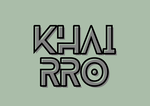 Have you ever experience selling out some goods to your schoolmates just to earn some cash? Or perhaps befriend your adviser and teachers to earn additional customers?
I am proud to say that I have become a part-time businessman during my high school years. It's been a very exciting and memorable experience that I will not ever regret in my whole life. That journey taught me so many lessons and provide me some knowledge on how can I be an effective businessman.
So...
When I was in seventh grade, our school decided to conduct a field trip in November (if I remembered it right). Eventually, when I got home I ask my parents if I can attend that trip. They said that I can but in the next following years I will not going to attend again. They gave me two options, I will going to attend now or I will attend the next field trip next year. I thought about it seriously and chose to attend when I reached eighth grade since I believe that it will be much enjoyable. They approved my decision and grant my wish afterward.
However, since I enjoyed attending a field trip so much I decided to attend again in my 9th grade, 10th grade, and even in my senior high! But my only problem is money lol 😆 That's why I think a lot of things about how can I earn extra money in just a couple of months. Luckily, I was able to find a solution to my problem and that is to sell different kinds of foods in our school.
To be honest? There's a lot! I remember selling gummy worms which I bought on ultra mega, milk and ube pastillas which are made by our neighbor, pop cola (a gummy food like gummy worms that tasted like cola), milky polvoron which I bought from a supplier nearby then later upgraded into sweetened graham balls, dynamite or (chili with cheese that is rolled in lumpia wrapper), delicious and yummy cheese sticks that are made by myself and lastly buko pandan with gelatin.
Yes, that's the foods I was able to sell for about 3 years. I started selling when I was in grade 9 to achieve enough money for my field trip because I don't want to ask my parents for money. I want to earn something by doing it by myself and I can say that it is my greatest achievement.
I don't want to share the full details but all I can say is that I was able to pay the fees for my field trip on the consecutive years and was able to save some part of it to myself as part of my daily savings. Some go to my weekly load, monthly shopping, and treats to myself.
It's easy to spend money but it's so hard to earn.

You will learn to save your own money. Savings is a priority!

Effective communication can attract possible customers.

Being confident in your products can boost your sales.

Patience is a virtue

Negotiation skills will be developed
You can all try doing what I did before but all I can say is that it's not that easy to start. You can encounter different problems that can hinder you to achieve your goals but if you have enough patience and determination, nothing is impossible. This journey of my life has been closed but I can proudly say that I once become a businessman. A businessman who learned something and a man who will achieve something.
---
August 06, 2021
Article No.20
Good day guys! Since I don't have any topics in my mind earlier, I decided to share my experience on being a part-time business man when I was on my high school years. I hope that you enjoyed reading this one and you learn or discover something.
I want also to say my deep gratitude to my sponsors, commentators, readers, and silent readers for reading this article of mine today. You don't know how I am because of your supports.
If you like this article don't be shy to click L-I-K-E and then S-U-B-S-C-R-I-B-E! Thank you very much!
Lead Image: Worked at Canva
noise.cash: Khairro

read.cash: Khairro

PublishOx: Khairro (inactive)

Telegram: Khairro_alstr

Telegram Group: Noiseristificationism