What I fancy more between the two choices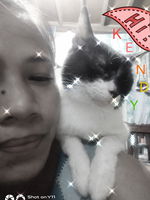 May 24-9
I have been drained with ideas already. And my brain can't work diligently to construct articles every day due to my tiresome job. Thankfully, a lot of our virtual friends here come up with all the best helpful ideas to conquer mental blocks at times.
And today's article was grabbed from the @BCH_LOVER blog. A series of choices is given and whichever you choose just penned your reason why you prefer that one to construct an article out of those choices.
So here we go before you get bored with my unnecessary intro lol.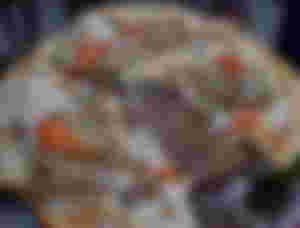 Oh, I love chocolates, especially the dark ones but I prefer cheesy foods.
We can find a lot of foods with cheese even my long-time favorite halo-halo is more creamier if there is cheese in it.
Cheesy pizza, spaghetti, lasagna, Caldereta, cheesy sandwiches, and the all-time Filipino favorite pandesal is more yummier if there is melted cheese in it as a filling.
There are a lot more menu that is way tastier if they combine cheese in them. So I go with cheese 😁.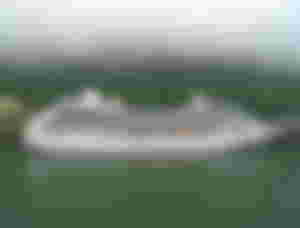 When I applied as an OFW, I was getting nervous thinking about how could I manage my flight without throwing up lol. Because riding the local buses made me feel dizzy and uncomfortable during the trip. Luckily, I find refuge in the bonamine tablet that I take before the trip to prevent me from uneasy feeling.
But when I finally step inside the plane for the first time and took off from the land and go higher from the ground I was amazed that I just sitting by the window well relaxed and comfortable. Only occupied my mind at that moment was what would be my luck in the foreign land that I am heading for.
On the other hand, I only experienced riding a pump boat and a roro by the river and the sea. What I want to experience is not just by boat but to have a luxurious ride with a cruise ship (praying)lol.
How about you guys, do you want to join me in riding a cruise ship in the future though it's just an impossible dream? lol😁.
>Lipgloss or Lipstick.
When I was a little younger I prefer to use lipgloss but now lipstick is preferred for me to wear when I need to glam a bit before going out to such a special occasion.
During my teenage day lipgloss is in demand in our circle as it makes the lips shimmer, soft, and glossy that it complement a chick aura.
I would love them both to experience it someday although beaching was sometimes I did before.
But to be specific about what is to choose, I would go with the snow. It would be good to play snowman and play with snow, isn't it!
As I watched some people online enjoying the snow I envy them in the sense that I want to experience that someday too.
Sweat pants are preferably used when doing our usual errands at home or even outside.
Sweat pants for me are comfortable when moving around unlike the jeans one. At times if an occasion that I am going to attend was not that formal and for a family gathering only I can go with sweat pants alone lol, but it depends on the people that are going to the event too of course.
I love toyomansi over ketchup. My partner is my opposite because he likes ketchup more.
If our dish is fried or even simple vegetables only it makes it even more tempting to the palate if there is a toyomansi combined with chilies as dipping.
---
That is all for now beautiful people. Thank you for reading
May God bless you more and more!
All the images used in this article were taken from Unsplash.com.
Always remember that,
"I love you all🧡🧡🧡."
Article #129
Published: May 24, 2022
Time: 11:04 PM PH 
All images are  used and owned by me 
     unless otherwise stated. 
Love,
Kendy42🧡