The inevitable events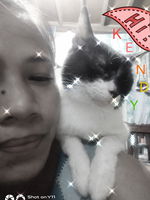 June 19-7
Happy Sunday greetings to all of you read dot cash family! Although I felt bad because of an unpleasant incident that happen this morning I still wish you all the best.
In our life, we can't avoid some things to happen. Some instances occur out of our control.
We do think and plan for whatever we want, every goal has its time frame in our journals, whether it's written down or set an alarm for us to be reminded that this particular thing has to be done on time.
But alas! No matter how perfect our plans are, no matter how long we wait for the supposedly time and day.
The thought is ready to execute everything to reach the target goal, but oh no! Sometimes failure interrupted disgustingly.
Failure is inevitable.
Though you did your best and take every possible precaution to prevent failing you still failed.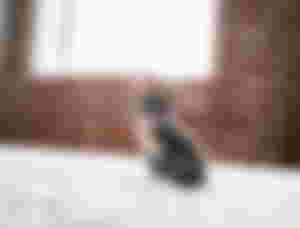 This is what I felt after losing a cute tiny breath just this morning. The inevitable death claimed success.
I did everything I can to save this little one though it's not mine.
I treat it as special as one of the herds in my care.
She's tiny but a fighter to stay alive so I find ways to uplift its frail body and cure and nurture its beauty.
I loved how this tiny fur ball responded positively. I saw a bright light that it's gonna be alright.
Last night shows me its cutest antics when it grabs some food from the plate, its tiniest growl scared off the bigger furry ball around. The spirit is fighting and holding on to dear life.
I sleep last night at peace that this little life could grow furthermore.
But death is inevitable indeed! When I woke up and go out to buy my partner coffee and breakfast the little life last night was lying lifeless on the ground :(.
I tried to massage its chest to revive its senses and ask the owner what the cause of its death was. And she said, "my husband accidentally step on it in the morning when the little kitten run its way outside." Sigh!
My heartbreak at that moment, I just caress the li'l face of the dead kitty. I'm sorry, I did everything to help you and I know you are grateful because you fight throughout, you even gain your appetite after the medication and you release all the monsters in your small tummy. Sadly, in just a snap your life ends at the foot of somebody. 'Till we meet again my dearest, fly high, you could no longer feel the pain nor hunger anymore.
---
It's 10:10 at night here my dearest, and we got still have another batch to do. So I guess this is all for now. Thank you for reading again💜.
Images are from Unsplash.com.
Article #137
Published: June 19, 2022
Time: 10:16 PM PH 
All images are  used and owned by me 
     unless otherwise stated. 
L🧡ve,
Kendy42