The things that used to move us
Hello beautiful people!
Hope we're good? Be fine for me🥰.
Just this evening (as at the time of composing this), we had a little challenge with our power system and everywhere turned black...total blackout. I had to call the manager instantly to report the situation to him, he picked the call and replied with "okay" and ended the call. I was shocked because he didn't proffered any solution as I expected. I went to the Generator spot, checked to see if I could identify anything wrong with it but I didn't noticed anything. So I Just turned it up again and miraculously, it started working.
Within some minutes, manager came in and met the GENERATOR working, he asked how I did it and I told him I only switched it On and it started working again. He smiled.
He told my why he didn't bothered when I called to report about the Gen. He said he has seen a lot from the Generator and any manifestation from it again does not move him... that's why he just said "okay" and hung up.
Have you ever been in such condition?
A point where you're tired of some certain things that when they happen you don't give a damn again, you just let them be as normal. I'm sure in one way or other we've come across some this scenario and have masstered how you react to them.
Thanks you sponsors ✌️
I have some lined up examples that are common in my side here:
When you're used to frustration from power company in your area.
This is very common to most of us living in a less densed cities, where we are played like football by the power company. Unlike some countries that know when light would come and if it didn't come they querry the power company, here we see light at the mercy of the power company... We are used to them that anytime they seize light we don't take it to heart again, we move on because it's normal life. This is why a lot of households have migrated to using person Generators for their daily source of light.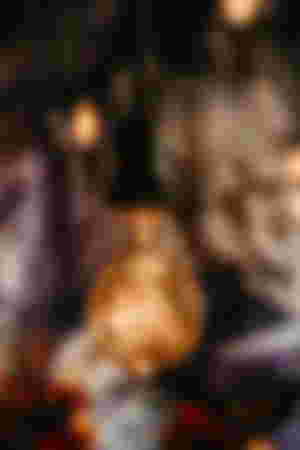 In my current state of residence, they could bring light and we'll be happy because we've seen a means to charge our phones, and within minutes the light will disappear like a flash. We'll complain and reign insult to the invisible Power managers but deep down, we know all the actions and insults are useless because it won't change anything because what they did is a NORM🤷.
When you're used to your team failing.
This could be your lovely football team that you Treasure so much and can bet your Net worth on their game. But Since they're used to being beaten by any football team, when you hear that they've beaten again you don't feel the pain anymore, you won't feel it at all because failure is a Keen characteristics of them. Lol🤣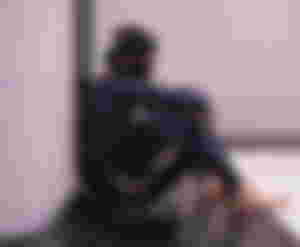 I'd like to call names of clubs but let me keep my mouth shut for peace to reign.🤣.
I don't have a favorite football club so I vibe with anyone that comes to my mind to support. I saw how Watford was trashed by 5-1 today and I didn't feel it because they've been on the lane for some months now...(before now I wanted to start supporting them because of our four Naija players there a big NO for me, because of the constant loosing).
Our national team is a typical example to this also, we saw what happened during the last match of the World Cup Qualifier.
When you're used to Heartbreak.
Oh! This is very common in this era. Due to series of HEARTBREAK a lot of people have suffered, they've backed out in anything call Relationship. They've suffered a lot in the hands of guys/ladies, so Relationship don't freak them anymore. Haven't you seen such?
I had a roommate in school then, when he boosted that no lady can break his heart. Hello! When the Heartbreak happened eh, my guy didn't allowed me to hear word, he lost appetite for food and the worst is that it happened during exam period. Since then, he vowed never to go into Relationship again until he's ready to walk to the isle in a few months/weeks.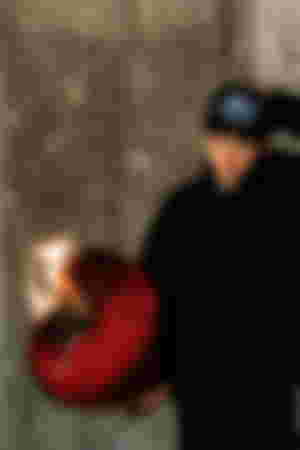 When you're used to disappointment
Some people have experienced a lot of disappointment and rejection in their life and had made them to give up in expecting or asking help from someone. I have experienced this few times on People I believed so much to deliver when I ask for help but I often get turned down. This has helped me to configure my mind not to seek help from different categories of people.
I know we all need each other in one way or the other but I've opted out from the "please help me with money" zone and it peradventure I find myself seeking for help from people and I get disappointed, I won't feel hurt because it's normal, afterall we don't know that the person we are looking unto for help, is passing through.
This also has do with loosing money in crypto or investment sites. The crypto market it not predictable(volatile) so anytime the RED occurs we don't feel it much because it's normal.
The days of Ponzi taught me alot too, we would invest big amount of money with no guarantee of its return. And if the loss eventually occurs, we laugh over it.
When you've given up in motivational quotes.
This is not to paint this with another meaning but the truth is, alot of us have dropped out from anything motivational quotes especially from politicians. Maybe this is not common in your country but hear in Nigeria, it's good you mind the quote you follow. Do you know why? A lot of these people encouraging people with tough motivational quotes are secretly doing opposite what they are preaching.
I'm dropping my keyboard here, thank you for reading.
23rd April 2022
.