Hello beautiful people!
Happy weekend!
I wish you the best of the weekend!
I don't know if this is real insomnia or its fake, once I wake up at night, I won't be able to sleep again. I woke up today again at 3:00am and that's how I stayed awake till dawn. Although I enjoyed it because I covered up a lot of things but it's not good for me.
Thank you sponsors
Today's idea was taken from the pub discussion in Blurttribe of Blurt.
How was my week and how is my weekend going?
This is one of my worst weeks, till now I'm yet to see $1 of BCH in my wallet and it's not funny. I know I missed being active for just one day(or two days) but I've returned to my normal routine and @TheRandomRewarder still don't wanna show his face. If he continue like this, I'll kindly go and secure room & parlour in Hive😂. I just hope things bounce back to normal soon.
Aside from the No Earning week, the week was fine but I had challenges with electricity. The electricity company disappeared completely and I felt it especially with my phone charging and ironing of clothes.
Also, the week was a mixed one, there were days that rain fell althrough and served us coldness and there were days too that the sun blazed so hot with maximum intensity as if the window of hell was opened. The heat was massive.
It can't be complete without talking about football, the ongoing FIFA U17 WOMEN WORLD CUP in India was entertaining, the Nigeria team progressed to the quarter finals and it's all good while the host Nation, India was beaten black & blue by their group nations.
MY WEEKEND started on a good note yesterday (Thursday's night), I got a call from one madam like that, asking me about a little business project I'm running and I told her it's just little money is holding me, she volunteered to borrow me the money(I didn't even asked her for it).
Today being Friday, the Nigeria team will be battling with USA for the the semi-final position. It's gonna be a tough match. I wish the flamingos (Nigeria team) Victory!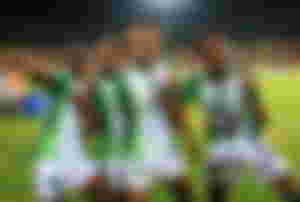 Who are better teachers? Men or women?
This question needs a good balancing!
It depends on what we are gonna use in rating them. I read one blog that rated them via the kind of subject they handle, the write gave it to the male teachers because they teach more of tough subjects...which is very true. Male teachers are often associated be with calculation courses such as mathematics & physics while the female teachers are associated with courses that have less stress in teaching such as English language and others.
I'll give it to the male teachers! All through my school, I passed through more serious male teachers to the female ones.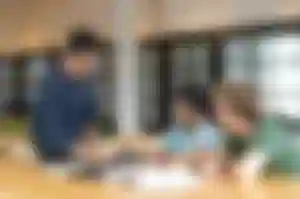 My last semester in school, we had one mama that read her textbook to us as if she's broadcasting news while she's sitting and not minding if those at the fourth rows of the seat after her, are hearing or not. And it's engineering course oo!😂
Which is better? Tap water or bottled water? and which do you normally take?
Just like what I said earlier, identifying the best of these two depends on their rate of quality. How do I mean?
In my Current city of residence, some of the tap waters are not drinkable because of the low level of drillage. The water level is so close and they take the best of the advantage to just sucking the pipe few inches down earth and they are satisfied(they easily drill borehole).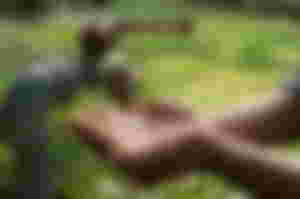 In other cases too, some of these bottled/sachet waters are not good too because on their level of treatment. I know what I'm saying because I worked in an eatery where we change water from one brand to another trying to satisfy customers... they always complain of taste of water.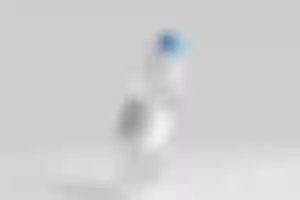 What's my answer? The tap water is preferable if well drilled because it's natural.
I've been taking the tap water because it's very much affordable here...with just a cup fetch.
Even though it's bad, do I care? "Disease no dey kill African man"(disease don't easily affect Africans)😂
Thank you for reading💝💝
21st October 2022