Hello People!
Happy weekend!
Do have fun this weekend!
Just like I stated yesterday on how my weekend started on a good note, alot of winnings have been happening and I pray it continues like this...Amen!
Thank you sponsors
Sometimes, there are some bad news we hear and wish to evacuate from this planet to another planet because the current happenings on planet Earth is no longer safe for normal humans.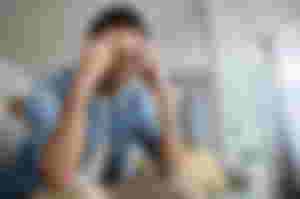 A friend of mine once told me the reason he doesn't use Facebook, Twitter and other social sites that disseminate informations on happenings around us, he said he doesn't use them because he want to stay off bad news of happenings around us. But how far can he prevent himself from hearing bad news? As the world is now, bad news spread faster compared to goodnews, it has a way or reaching people that don't want to hear🤗.
Infact, one doesn't need to stay off social Media to abstain from such news, because things are happening within our local environment. If you stay off social sites, can you stay off from your environment? No!
This morning I was battling with what to write, so I decided to check nairaland.com to see what's currently trending, then I met a very shocking news. After reading and seeing pictures, I felt like I should unread what I just read and unseen that I just saw, but it has happened💔!
Read;
"A newborn baby apparently tossed into the river has been discovered in Lugbe zone 9 area of Abuja, putting the residents in panic.
The baby whose s3x could not be independently verified by ABUJAPRESS was discovered by residents at about 5:00pm on Tuesday.
A video obtained by our correspondent showed when a middle-aged man scooped the baby out from the river to the amazement of by-standers.
Though the circumstances surrounding the incident is still sketch, it has since been reported to the police for investigation.
The country has faced a worsening economic challenges in recent times, making it difficult for families to survive.
Similar cases have become regular occurrences across the country especially where the woman has no support from the supposed father of the baby.
It is expected that the relevant authorities will conclude investigations in coming days on circumstances around the maternity of the baby."
________________________
The videos and photos are too raw to share here, but if you feel like seeing them, click here.
Isn't it shocking? A baby of one month(if not weeks or days), being thrown inside a river to get drown to death. Jeeez!
The heartlessness of humans on planet Earth is rapidly increasing and humans are now seen as mere animals that can be slaughtered anytime without guiltiness.
I'm sure it's the parents (or either one of them) that threw the baby inside the river. A child they gave birth to!
At this point, there is no need wanting to know the reason for such act, it's barbaric! Even though the child was born wrongly (maybe the father rejected the baby and the mother couldn't cope with the stress), what's now the essence of orphanage homes?
It's really crazy how people don't give value to human life anymore. This kind of thing makes me to wonder if some people living on this Earth are really humans or we have people from other planets living like humans on earth.
The baby they just killed is what other people are desiring, praying nights and days. It's well!
Just like I usually say, sometimes I wish this world can just end but if it ends now, I'll be at loss because I haven't enjoyed life the way I want 😂.
Thanks for reading🥰🥰🥰
22nd October 2022