Date: December 07, 2021
Really, days are fast approaching. It seems like the first day of December but now it is the 7th day and 18 days left before the most awaited and big celebration comes. Gosh, I am the only one who usually forget what date today? Yesterday, I was typing about the deadline of our christmas party contribution as I really thought yesterday is a Tuesday and I was about to click the send when Mama interrupt and told me "Today, is your auntie M birthday and she is already 52 years old" confusedly I replied "Yesterday was her birthday" then Mama poked me while saying "Her birthday is December 6 and it is today" and walk out. Gosh, I must thank Mama for reminding me of the date yesterday because it will be embarrassing to send my chat in the group chat and immediately I delete my composed chat.
Meanwhile, my trading journey still struggles but is not the token address anymore. Struggle on how to hold and monitor the token because I have so much in my mind but my investment capital can't afford it at all. Basically, I am still evaluating and researching to compare them all, especially the price. Same in binance I am in the middle of diving in trading while the bch value is dipping or waiting for the bch pump and converting some of it into our fiat currency but there are instances that the price will rise up and so will my capital well. Maybe I will resume tomorrow when my decision is final.
---
Moving on with the topic today, my mind cannot function well because of too much information that stresses me out not just the trading but also outside with this platform. Earlier, I decided not to publish but I remember I need to grind for me to buy all gifts for my family and god childrens and to accomplish the per day article.
Without further ado, lemme start😊
---

I have but also never😅. I have fallen asleep in public of course especially when traveling and it mostly happens when face to face are still there. Around 5:30 am I need to leave home and travel to school before 7:00 am. It was a triple ride, same as when I am going home. Going back home after all the class, I fell asleep while traveling but I never snored because I seldomly snored when I was sleeping , according to Mama.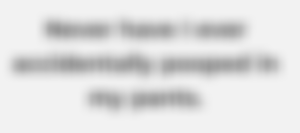 Never even elementary days. I remember the meme saying "ang Top 1 malimtan pero ang makaigit dili" (Top 1 in the class can be forgotten but not the one who pooped) . It's a Bisaya dialect. I agreed with that meme because honestly throughout the years I forget the top student but never my classmate who pooped😅. It was so unforgettable because after our teacher noticed the smell, my classmate suddenly collapsed and that's the time we knew where smell pooped came from, hahaha.
My apology to those who are eating right now.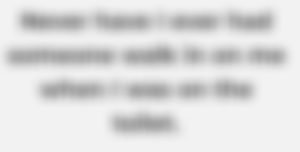 I ever talk but I chat or text someone while I am in the toilet. I am a person who always bring my mobile phone when I am about to go in toilet and to the ritual😅. Are you like me? Hope you are, lol. I don't know but it has become my habit. Funny thing, when someone chats to me  "what am I doing? I replied "Lying at bed while scrolling"😅. Seriously, lying at bed😅. That reply happens most of the time.
---
I will end this article co'z my classes will start any moment from now. If you want to try, just spank me and you will get there😉.
Happy to see you in my sponsors block😊
Lead image is not mine and photos used are being screenshot.