Date: December 11, 2021
Woah, it is Saturday. Has everyone enjoyed the Saturday vibes? Me? I don't either, hahaha.  Weirdness attack😂. Seriously, one of my what if's comes true that is being awake day and night. From yesterday morning waking up until today my big eyes are still fighting. I want to sleep but my mind is in chaos with different things especially our exam coverage that makes me more zombie. Oh! not just me but the whole co-major. Shout out to you Probinsya, hope you're doing great and relieved after the overnight exam.
I started answering around 10:00 pm but I couldn't even understand the question literally. I am a noob and my mind cannot absorb everything. Reason, why I don't want to make things a big deal co'z it will affect me. I am so soft hearted and a crying person too which I don't want because some people will misinterpret as OA (over acting). The exam finished at 4:00 in the morning and I took two hours of sleep to face another examination. Online students are hard as well as easy. It is hard co'z some professor will give continuous activity for the thinking wefe doing nothing which is not true. It is easy in a way, we can do google to clarify things during quizzes. Pressure makes us sacrifice our sleeping time just to submit. Sleepless night is worth it co'z our school gives it as an early Christmas gift. "After the examination we are all free and come back next year, 2022" today is the last day of examination. Yehey!! Hello, holiday reasons😊.
Too much blabbering, let us proceed to phone check😊let's go.
---
Weeks ago I made a phone check which included my home screen, lock screen, 21st photo in the gallery, most used applications such as social media, bitcoin and games. Phone checking is quite trending here at read.cash for the second time I'll show you a glimpse of it.
21st Photo in the Gallery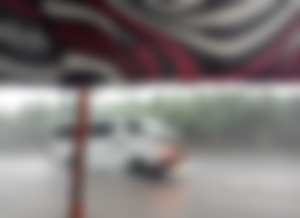 I made a noise about it and let me share with you the reason behind that photo. The weather is unpredictable when the heavy raindrops start. Luckily, it happened when I was at home, minutes passed when a friend of mine chatted that she would drop some takoyaki food as a treat. Who I am to refuse,hahaha. I didn't mind the rain and walked under the rain until the highway.  I am soaked and wet but there's no turning back hahaha. While waiting for her I took a photo and that's it.
Most Useless Applications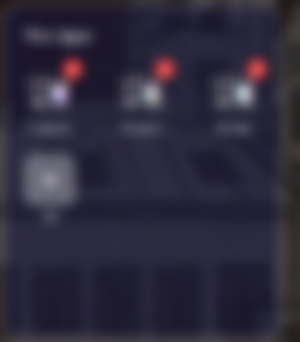 I don't know the purpose of their existence in my phone it just they have been their when I brought my phone year ago. I never tried to uninstalled for the thinking it will cause something malfunction in the phone. I just leave them in one place and let them rest, lol.
Most used Shirt while taking Picture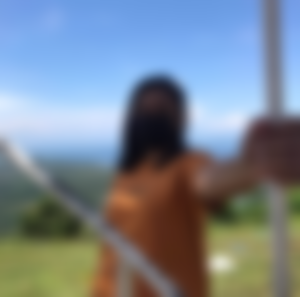 My "Basic" shirt that I just brought 120 pesos or $2.20 from a friend of mine. I love wearing this shirt because of the fabric and I love the color. I am so fond of color yellow but I never owned one because Mama's thought it will not be match in my skintone. When I have enough money to buy one Mama has nothing can do to it co'z its my money used hahaha. I more than 20 pictures with that shirt.
---
Advance Merry Christmas everyone😊 Mamapasko po🙈
Happy to see you in sponsors block❣️
All photos used are oricinally mine.