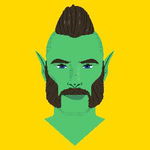 2 years ago
(Last updated:

1 year ago

)
It's been a long while since I wrote my last article. The Covid 19 pandemic has forced many to think of alternate ways to earn an income. The issue is not how big or small this income is but where and how to start. This will be the challenge moving forward and a trend is beginning to emerge. Rather, the writing is on the wall.
Trend? What trend? The push for an online presence.
We have seen that businesses with physical locations that rely on the mass volume of customers to survive are the hardest hit. This is especially true for businesses that rent the locations. Ownerships help but you're still at the mercy of your customer's mobility.
It's during this period that I was introduced to a platform. The word platform sounds more authoritative but in reality, it's a game. It's not just any game. It's a game called Upland. In a few months' time of playing and learning, I've experienced enough to take the plunge. A solid game, complete with loyal players and a selflessly helpful committed community. I'm sold! This led me to this article - I am being digitalized and a transformation from 'real-life' to 'Upland life' is happening. This is a platform that presents me with a business model that makes sense.
Please allow me to proceed with the question - What Is Upland?
Introduction
"Welcome to Upland: a parallel multiverse revolving around commerce, entertainment and personal connections. When entering Upland, you are transferred to an alternate reality where the geography and even the street addresses around you may be the same - but everything else is up to you.
‍
Buy, sell, trade and collect properties, develop them, build structures, create real businesses that provide products or services. Eventually, only the sky's the limit (literally)."
The above two paragraphs from the official Upland site's Introduction page sums it all up. It is a game. It can be a business. It can be a game and a business. It is precisely this that had gotten me so invested in the game.
Those of us who grew up playing Monopoly would relate to this. Since Monopoly uses in-game paper money, many of us would have daydreamed about selling for example, the Liverpool St Station for real money. In the Upland property trading game, you can. In fact, you can do more than that. It's designed to be a self-sustainable economy driven by in-game market forces.
Upland is a game that offers its players:
Real-life economy

True ownership

Free Trade

Liquid-able assets
A Brief History of Upland
The Upland game and the company behind it, Uplandme, Inc are relatively young. However, in a short 2 years, it has garnered a loyal following of players and an active Upland community.
Uplandme, Inc was incorporated in July 2018 and the Upland game development on the back of the EOS Blockchain was started in September 2018. By June 2019, the game was tested in closed beta by a small group of players. The genesis city was San Francisco. Using the in-game currency called UPX, these players were able to purchase, sell, and trade these San Francisco properties. The game has been in open beta for the web, Android, and IOS platforms since January 2020. The most recent milestone was the launch of the 'Property-to-USD' closed beta program where 30 lucky players were selected to participate. (Side note: to date, some big sales included 3 properties that were sold for $500 each!)
A High-Level View of the game mechanics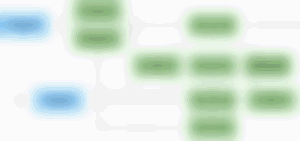 Image source: Upland Game Whitepaper
On a high level, the game plays like the Monopoly board game, except that the board has been replaced by a real city map (at the time of writing, 3 cities are active - San Francisco, New York & Fresno). You don't need to roll two dice to make a move, the traditional Monopoly token replaced by an Upland Block Explorer. Like Monopoly, you can still get thrown into jail (Alcatraz) for violating terms of service (reads - cheating) and there are collections to complete in order to maximize your earnings from properties. Part of the fun and challenge is completing these collections, some of which are already sold-out and the only way to acquire them is Upland's secondary market (i.e. purchasing from or trading with another player). Currently, New York City has no collections as it was not announced yet. The fun is in guessing what these will be and accumulating properties that you think will end up being in collections.
Upland is a free-to-play-game. Players start as visitors to the Upland Metaverse with a requirement to renew their visa every 7 days. If their visa lapses, any accumulated properties, and all UPX will be recycled back to the game. Once visitors increased their net worth to 10,000 UPX (total properties plus UPX value), they advance to become Uplanders. As Uplanders, visa renewal is no longer required.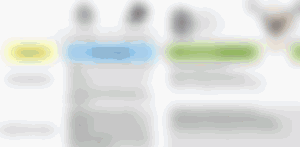 Image source: Upland Game Whitepaper
Game Objectives
When all is said and done, Upland like Monopoly is a game where you build net-worth. In Upland, you do that by accumulating properties and the in-game currency, UPX. In the future, you will be presented with the opportunity to build a business around what you own, create, and with who you collaborate with, much like the real world.
Possibilities - Current & Future
As can be seen, a current possibility is the 'Property-to-USD' capability, albeit it's only opened to 30 beta testers at the moment. Many players are anticipating this to be released game-wide sometime in 2021.
Even though there are other property trading games out there, blockchain-based or otherwise, Upland is the ONLY one that I know of that's based on real-world addresses. Humans are emotional creatures. We gravitate towards the familiar. This familiarity is a big boost in promoting the game. This is a reason why I'm so bullish on this game. There will be a sentimental attachment to the properties that we buy and build. Imagine for a second that the property where you currently live is available in the Upland Metaverse. What if you own it and build a different building on that plot of land? What if you start a delivery business delivering to real addresses in that neighborhood?
Some of the possibilities mentioned in the Upland Whitepaper for players in the future are:
● Banking/Finance: "Banker" qualifies as a financial institution in Upland, opens a bank on her property, and offers services such as loaning UPX to other Uplanders
● Artists: "Designer" creates custom, limited-edition block explorers (as NFT's) such as unique looking fantasy cars and sells these to other Uplanders on his "car dealership" property
The business potentials are endless as the game leverages on technologies in future upgrades (think Virtual & Augmented Reality).
The Covid 19 pandemic has pushed many businesses online. Data from Adobe Analytics showed that online spending increased by nearly 22% to a record $9 billion during this year's Black Friday weekend shopping frenzy. I leave it to your creativity on how you can capitalize on this trend in this platform in the near future.
Do understand that despite the potential, it is still a game. Do your own research as this is not financial advice.
If Upland sounds like a game you'd like to try out, do use this referral link. You'll get rewarded with 4500 UPX (this amount changes as different promotions come into play) to start with and 50% additional UPX on your first top-up. Without a referral link, you start without the mentioned benefits. Trust me, these additional rewards go a long way.
If you do sign-up, let me know. I'll assist with your on-boarding. You can reach me here.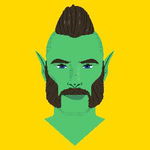 2 years ago
(Last updated:

1 year ago

)
Enjoyed this article?
Earn Bitcoin Cash by sharing it!
Explain
...and you will also help the author collect more tips.