24 July 2021, Somewhere in the Metaverse - UplandDood (@Just1Dood) 
I'm not used to writing my daily articles in the evening. Today was an interesting day. (Fyi, this was written on the evening of 22nd July 2021 with some amendments right now before posting).
Woke up early. Well, early compared to later. Later, means waking up without an alarm clock. Yes, I know early is relative but I'm too embarrassed to tell you the time. LOL!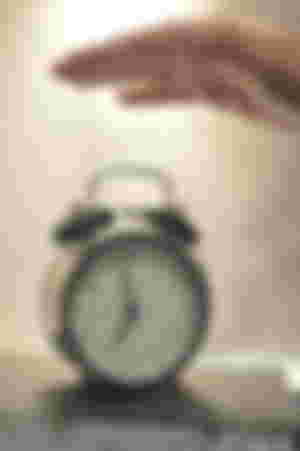 Regardless, it's early in my book and you'll just have to take my word for it. The reason for waking up early was because I needed to take my dad to see the dentist.
He's had a toothache that needed attention. And what that means is that an appointment to sit in the very comfortable albeit highly undesirable dentist's chair is inescapable.
I was asked by my dad to take him for this appointment the night before. The next morning (i.e. this morning), when I got to the car, my dad was already there, waiting. So, off we go. The trip takes around 30 - 40 minutes following traffic limits.
When we arrived, we were early for the appointment. I opted not to go to the dentist's office. Why not? Well, for one, I don't enjoy the sound of drilling. Secondly, I try to minimize time spent in an enclosed environment during the pandemics.
I waited in the car, parked right outside the dental clinic. Waiting was no picnic but I have my phone, so I'm not alone. LOL. (@Bloghound that sentence was for you!)
Before the trip, I'd already planned to buy lots of pizzas since, over the last couple of days, too many noizers had posted images of pizzas. It's so ingrained in my mind that ignoring this "great pizza urge" would be a travesty.
I fired up the Domino's Pizza app and noticed that the outlet was not opened. Even after taking into consideration the time it would take my dad for his dental consultation, I thought it would still be too long to wait to get the pizzas I wanted.
As it turned out, the appointment had taken much longer than I had anticipated and I thought...oh, what the heck. I'll just go ahead and make my order. Had to fiddle with the app for a few minutes as it wasn't too intuitive for me. Yeah, I'm getting too old for this kinda stuff. Especially app with bad UX.
In the end, I had managed to use two offer coupons for buying one regular pizza with the second one "free" with an additional 'X' dollars. There must have been a catch somewhere cause after I reached home, I did a rough estimate and didn't think it was that "free" after all. This reinforces the fact that I'm highly suggestible & prone to giving in marketing gimmicks. You should see the number of gadgets I'd gotten that's piling in my own private gadget graveyard.
Anyway, I think less than 10 or 20 minutes after I'd made the order, my dad's dental visit was over. We headed straight to Domino's Pizza. When we reached, I asked my dad to wait in the car while I go do the pickup from the outlet. As it turned out, they have not started preparing my order yet. I asked them to go ahead and not wait until the pick-up time to do so. After which, I quickly exited the store and waited outside.
Remember the "great pizza urge" I mentioned earlier? Seems like it was for from being satiated. The Pizza shop next door was calling and did its abracadabra on my highly suggestible mind. Before I realized it, I was standing in front of the Pizza Hut cashier. LOL! Went in and asked the cashier if there were any offers. She pointed to one on display in front of the counter. I ordered that on the spot. Didn't need much convincing. An easy sell. She told me it'll be ready in 15 minutes' time. Fifteen minutes later I returned to collect this order as the Domino's weren't ready yet.
Another 10 minutes later, I had also collected my Domino's order. Home we go. Can't wait to sink my teeth into these.
First thing I did once I reached home was put everything on the dining table and snap a photo, of course! The camera eats first. This resulted in this post on noise.cash (https://noise.cash/post/lv7rgr37)
Some of you already know the result of my consuming these delicious slices of pizzas! (https://noise.cash/post/lv7r0zp6). I managed to put a few more posts in at noise.cash before those slices took up all my blood from my brain. They were having an emergency meeting around my stomach leaving my brain not enough blood to properly function on. I had to take a nap. It was one long meeting. I was knocked out for 2 hours!
Well, here I am telling you this story after the meeting was over. My brain is somewhat back to its normal function. Don't be a wise guy. It's normal for me. You may think I'm a kook. But you're wrong to read me like a book.
Before I started writing this piece, I'd thought that my whole day was spent eating pizza, drinking coffee, and typing rhymes indiscriminately.
Yeah, didn't know rhyming could be so addictive. I can hear it now, "it's not a crime for rhymes to steal time".
Check this post out (https://noise.cash/post/10k8pgx5#highlight=1rw7jvxr) and look at @wickedsould's reply and you have an idea how quickly this spirals out of hand. LOL.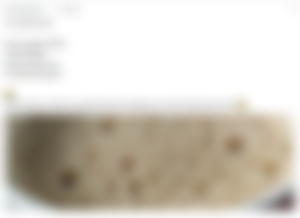 Rhyming is something new to me. I'm very intrigued by it and probably will spend more time at it and see if I can develop a new skill there. NOT! LOL.
Thank you for reading. Come on, it's time to rhyme!

Sources:
Header: Own Image
Image 1: Unsplash.com - Maks Styazhkin
Image 2: Own Image
Image 3: Own Image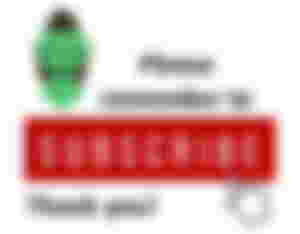 Thank you again for dropping by. Have fun with English. Remember to share your experience in the comment section.
Do drop by to say hi at my following addresses. I promise I'll be at home :)
NoiseCash: UplandDood
Twitter: UplandDood
Publish0x: UplandDood (link takes you to site. You'll have to search for UplandDood to find me)
Enjoyed this article?
Earn Bitcoin Cash by sharing it!
Explain
...and you will also help the author collect more tips.