Pick your poison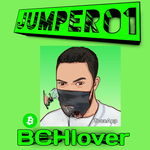 25 March 2022
Hi
You must have read one of these "this or that" articles here on read it is quite a popular challenge that has been going on and since it is the weekend already I have decided to join in the challenge. Now I might not be able to answer all the questions or it might require me to make a second part of this article either ways I am going to make sure I answer honestly and try to make it as fun as possible.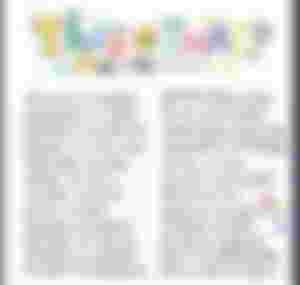 Without wasting much of your time I would love to get right to it .. First question..
Taller or shorter
Okay honestly, I prefer taller girls. I really don't know why but I find tall girls really attractive although shorter girls are mostly cuter especially when they try to show strength or something but if I were to choose I would definitely go for a taller girl but I guess height is not the most important thing.
Talkative or quiet
I would honestly like her to be in between if there is something like that. I wouldn't like it if she is too quiet because I might start saying rubbish if it awkward and if she talks too much she might bored me. So I would want an adequate mix.
Opposite or same sex
In terms of friendship I prefer guys to girls why? I can't say 😂😂 I just prefer guys to girls .. shoot I bet even girls prefer guys to girls in terms of friendship but if we are taking romantic relationships then I prefer girls .. obviously.
Short or long hair
Now I wouldn't say I only love girls with short hair but they are more appealing to me. I see a lot of girls with long hair every time so I am kind of use to it but every now and then some long-haired girls be looking really cute and all especially those with curly long hair.
Western or Asian
Okay I don't know if this is in terms of culture or food or women or shows but here is what I think Asian women are cute they literally don't age. Western women are beautiful. I love western shows too and I can literally spend all my Bch for a new set of anime. I haven't really had a lot of Asian food except sushi but I would love to try them and as for western food they are really nice and healthy.
Bad or cute
Bad all day everyday 😂😂 don't judge me I like what I like. I like a bad girl who isn't afraid to try stuff although I would pick good over bad but that is not you are asking is it?. Besides cute girls are everywhere and when you think you have seen the cutest of them all .. kablam!!! Another cuter one appears.
Sport or music
This one is a bit hard because I literally live of music. It has been my therapy for as long as I can remember but then again I love sports especially football. If I had to choose I would likely choose music because I don't think I can live without it.
Hot or nerd
I am sure you must be expecting me to choose hot base on the fact that I initially chose bad over cute. Well you are wrong for some reason I am more attracted to nerdy girls. Now mix a nerdy with baaaadddddd… tell me what you think .. Huh 😜😜.
Older or younger
100% I prefer older women to younger women all day. This is because they are more experienced, more mature, they know what they want, they don't play games and they would take good care of you. Although not too older than me maybe 3 or 4 years older.
Go out or stay in
I am totally a stay-in guy. Give me good food, water, data, light and a good woman and I can stay in door for more than 6 months I really can. Don't get me wrong I am not socially awkward or can't talk to people I just prefer the comfort of my own space and I enjoy my own company a lot.
Movies or Karaoke
Want movies ? I am your guy I love to watch any and everything. In fact I probably spend more time watching movies than surfing the internet or doing any other kind of leisure activity.
Now karaoke on the other hand is something I love because I am somewhat of an underground artist and I don't think I want to be a musician at least not now.. karaoke gives me the opportunity to express my artistry in the best possible way and you know of course I enjoy singing a lot it is among my top 3 best things to do.
Looks or personality
I prefer personality to looks honestly doesn't mean I would go ahead and date a very not so attractive person and by that I don't mean naturally looks or anything. I mean the way you dress, the way you speak, personal hygiene and all but then again I would prefer it if the person's personality fits mine well we can be goofy, serious, emotional, lovey-Dovey and all kinds of thing. It's like finding different people in one person. I don't know if you get it ?.
Like I said at the beginning of this article I would be splitting it into two write ups with 12 questions each so that I don't bore you with a lengthy write up. Thank you for sticking around and reading all my funny yet sincere answers. Let's do this again sometime. Stay jiggly!!!
Blessings✍️❤️.