Pick your poison 2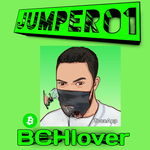 27 March 2022
Hi
Happy Sunday and happy weekend; how is everyone doing today. I hope we are all doing fine I made the first part of this article some days ago which included the first 12 questions from the image below. I promised I was going to make the second part today which would include the answers to the remaining twelve questions. As usual I would try to be as precise and Truthful as I possibly can be. You can check out the first part of this article via this link.
Here is the image with the last 12 questions…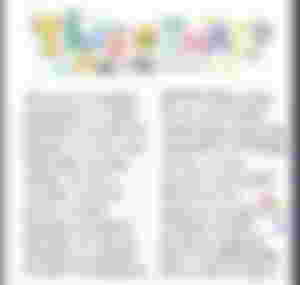 Wear glasses or not
Like I said in the first part of this article I have a thing for nerdy females but on the issue about wearing glasses or not I am indifferent about it. If glasses makes her visibility better or if she likes to put them all I really don't care much about that as long as she is attractive to me it is all good.
Shy or outgoing
I not an outgoing person so I would prefer a person who loves to go out.. you know mix-up our lifestyle and see what we come out with besides if she is too shy I might not be able to hold a conversation with her which might bore me quickly. So outgoing ✅
Early bird or night owl
I am a night owl myself so I would prefer my person to be on the same timeline as me. Although if they prefer to chat during the day as long as I am not busy I am okay with that but as for that early morning chants or whatever I am not so into that because i take mornings really personal. It the time of the day where I do most of my planning so please don't try to get in my space at that time of the day okay ? 😂 cool.
Introvert or extrovert
I am somewhat in between. It's like be an introvert but try to talk every now and then you know 😂. Maybe I am not saying it in a way that you might understand what I mean is I like a an introverted person who is selectively extroverted around certain people. I am like that too so I guess I want a person who is like that too for myself.. Hehehehe.
Text or call
Please always text me, do not call my phone I repeat do not call my phone !!! I won't pick up. The only people I call on my phone are those who are extremely important to me like family or friends and even before I do that I have to really really like the person. I hate phone calls honestly so yeah 😂.
Flirt or be flirted
Honestly I don't understand what I am being asked here .. is it wether I am a flirt or is it wether people like to flirt with me. Well if that is the questions it is both. I flirt and people flirt with me but if I were to put a percentage on it I flirt 60% more of the time than other flirt with me. What can I say ? 😂😂 I am a natural.
Hugs or kiss
Depends on who is giving me. If it were a friend or a family member like my siblings then it's Hugs all day. In fact let's just stay hugged-up for minutes till we smell like each other. I am totally fine with that.
On the other hand if it were my spouse or somebody I am romantically interested in please kiss the hell out of me baby I am all for it.😂😂
Polite or funny
I would pick polite over funny any-day. Truth is when a person stops being polite to me they instantly become unfunny to me. Not matter what jokes they might crack or how silly they might make things seem it wouldn't look at they the same way.. so polite over funny all day.
Drink or nope
I am not a drunkard but I drink occasionally. My favorite drink is the Russian vodka. So if you asked me out for a drink or something better come with the cheque because I am taking you up on your offer.😂
Now for my partner if she likes to drink cool if she doesn't like to either fine. Whichever one it is I am cool with it.
Cold or romantic
I like a romantic person. Show me that you love me don't act cold and expect me to keep showering you love while understanding that you don't know how to show it back. I would get tired easily and leave.
Ex or someone new
Most people would want to say things like "I can never go back to my ex that is going backwards or I can't never take something I have rejected in the past" for me if someone new is the person I am feeling the most then good and fine and also if my ex is trying her best to get me back and working hard to be with me then why not give her another chance because if I ever dated anybody I would have made sure that I truly loved them and the thing with love is that once you love a person you can't Un-love them. So which ever boat rides best I am hoping on it.
Someone you love or loves you
I would prefer the person loves me way more than I love them. In fact they have to adore me for me to love them in the way they expect me to. Call me selfish or old-school it is just the way I want it because in the past I have given a lot of love and not receive any so if you want to be part of my life then you have to show me a good reason why I should consider having you in my life.
So there you have it 24 questions answered. I had fun doing this challenge I hope you would too when you, if you choose to do this challenge. Be sure to tag me and if you have other questions you can leave them in the comment section below.
Thank you for your time and stay safe.❤️✍️