No inspiration whatsoever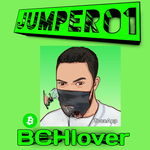 5 April 2022
In the past I had published an article on my writing process, how I come up with titles, the body of work and all that creative process .. because lately it has been hard finding inspiration to write so I had to go back to that article to see if there was a way I could draw soke inspiration from places where I go some before so as to jot down something. Anyways if you are like me you are probably wondering how and where I get my inspiration to write. Well sometimes it is the ..
I like to listen to a lot of rap songs because for me rap is poetry. My favorite rappers include j cole, Kendrick, juice wurld, 2pac, vector, Mi amongst others. I love to listen to these guys for inspiration because often times they say certain things that are really deep in meaning which sometimes takes a person with a third eye to understand. Other times they talk about society, the masses, what we are suppose to believe you know, although this is when they are not talking about owning expensive cars or objectifying women or stupid stuff like that.
Rap music in general is a genre of music that speaks the truth about life but in a rhythmic way and often times with rhymes. Have you ever heard a line from Kanye or jcole or even jay-z and be like "wooahhhhh" this is fire. Yeah that feeling that is gold.
When I am not listening to rap music for inspiration I..
I am a person who is attracted to smart people and so I love to engage any and everyone in certain Conversations, you know pick your brain a little. What I do most times is I think of something like a topic and I just ask what their opinion is on it from there we might start some other discussion about something that is totally different and before you know it I am inspired. Also I ..
Now I am not a big fan of reading books or novels or even comics but sometimes one just needs to read some life changing books to help projects one's thinking into the right path. Self development books, books on health, historical journals, spirituality helping books and so many more. These books helps to open my scope of knowledge and provide me with options for mental, physical, spiritual and emotional development. Now when I am not doing any of these to get inspired I ..
This is probably my favorite. If you catch me on my phone when I am not studying, maybe on a free-time I am either on Twitter,YouTube or tiktok. I know most people might say most of these social apps only show stupid stuffs I get it but when you scroll pass all that stuff they are some meaningful things one could pick up while on such space.
For example there is nothing on earth one can not learn on YouTube. If you are ever stuck trying to figure out to do something just go to YouTube type what you are searching for and you can learn whatever you want there in no time. The Twitter space provides us with the insights of people when they share their opinions on things they know little or nothing about or even professional you can give advice on certain issues to the general public. Other times you watch short videos on maybe Twitter, tiktok or YouTube; some funny ones others life lessons, either ways i am inspired and then I learn something new.
My final destination for inspiration is ..(wait did notice how I rhymed those words 🤩🤩😂🤝)
I can speak for anybody else but when I am in the presence of the almighty and then he speaks through his servant every word he says has a meaning and it is connected to our lives. so when I am in church I don't just take notes sometimes I even record the man of God speaking because I want to understand what he is saying and ultimately I become inspired by everything he has said.
Personally this is the easiest way I draw inspiration because it just flows naturally and trust me it is always a good time in his presence.
Thank you for your continuous guide and support. I am sorry for I have being away from read for some days now due to certain personal reasons but I am happy to be back. Thank you engagement and upvotes. Stay safe peace ✌🏼.