Know your Mental Wellness
0250502022
---
Hello there, lovelies, my wholesome read cash buddies. How's it going? I hope you guys had a great day. I have noticed that there are a lot of people starting to get worried about the never-ending blood bath of the crypto market, and I myself must admit that I am a little worried too, since I am also a hodler. Aside from the bloody market, I also notice how other people react if both the noise and read cash platforms are no longer operating and finally meet their end. Well, we wouldn't know what lies ahead. No one can predict what the future holds. We all know that nothing lasts forever, but let's just all hope that these platforms will stay longer than we expect them to be.
All of us have been through a lot in our lives, and sometimes we forget to prioritize and give ourselves a break from the stressful virtual and real world. So, I got an idea for what I will be writing today, I got this idea after reading sis @Jijisaur article today. And thanks to her, I was able to create something to write about. A special thanks to the one who initiated this topic. You guys are truly a lifesaver. You just saved me from being unproductive today teehee.
So, here's my own version of my Mental Wellness Bingo!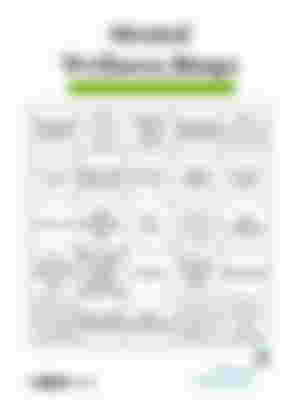 ---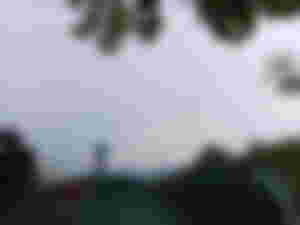 Last week, I was able to unwind and go hiking with my cousins at the same place where we camped last time. Although it was a very tiring hike because the route was so steep and rocky that it made our knees shake every time we took a step. But the muscle pain and tiredness will automatically be gone when we finally reach the top and see the relaxing view of our province's life. Perks of living in the province.
Call someone you care about
I am the type of person who doesn't like taking calls, not unless they're important. I don't usually call someone because they are the ones who will call me. I always prefer texting and exchanging messages rather than taking calls.
I don't spend thousands of pesos on a concert that I am not even there. Lol. I only watch virtual concerts once they are already done and have already been uploaded to another site such as YouTube, or I only watch live concert videos that were taken by someone who attended the concert.
I don't usually listen to audiobooks, but I do listen to podcasts, especially if it's a horror story and the narrator has this spine-chilling voice that gives you a thrill.
Take a break from technology
I do restrain myself from spending too much time on my laptop and phone, especially when I feel like I have been so stressed lately and need some time to take a break from gadgets.
I already consider my blogs here in read cash to be my journal or diary, and I find myself more comfortable sharing my daily happenings in my life with you guys.
I have been so productive in cleaning my room and fixing my bed. I always fix my stuff, especially on my study table where I mostly do my work.
Some of you here know that I am a music lover and I do listen to music every day, and yes, I make a playlist, mostly a playlist that depends on my mood. I create a playlist for myself, not for someone who doesn't even know I exist and surely will never be mine. Ouch. :<
I do really love baking and becoming innovative when it comes to food. I love baking and making pastries and creating something that will get into my head. Just the other day, I created an iced coffee that is not a regular iced coffee that everyone can easily make. It just suddenly came into my mind when I watched a mukbang video on YouTube lol.
I notice that this is getting long and I don't want you guys to read a long blog. lol, I will just split it into two articles and publish the other one tomorrow.
I truly enjoyed writing this one. Thanks for initiating this topic. This saved me from a mental block lol.
---
---
Thank you guys for dropping by. I really appreciate your presence here.
Stay hydrated and stay safe always.
See you on my next blog!