Happy 10th anniversary to the band that saves me from my own demons, the band that has been my companion whenever I'm down and my stress reliever. My day is always made happier whenever I listen to your songs. My life wouldn't be complete if I couldn't listen to even just a single song of yours every day. You guys are the only band that I have really fallen in love with since the day that I first discovered you. I didn't regret knowing you guys. I didn't regret being in an awesome fandom who are as crackheads as you.
In 2011, a band called Five Seconds of Summer was born! They were Luke Hemmings, Michael Clifford, Calum Hood, and Ashton Irwin, the four Aussies who captured my heart just by listening to their songs. It was way back in 2014 when I first discovered them. I still remember it vividly in my memories. It was in the afternoon and I was watching MTV International countdown when I heard for the first time their song. I still have no idea who they were, but I truly enjoyed listening to them and also because of their music video, which is kind of entertaining too. The first ever song that I heard and the song that made me fall in love with them was the song titled "She Looks So Perfect".
They are both the best and worst band in history!They even won an award as the worst band, and you want to know what's even more funny? It's because the one who voted them to be the worst band is their own fandom, the 5S0SFam. It is because it is one of the bands' dreams to be titled as the worst band, and they achieved it! Totally crazy, right? One Direction's fandom and the 5sosFam are siblings. I mean, both fandoms are close to each other because 5SOS and One Direction are best friends. They were even invited to one of One Direction's concerts before, which was also the start of them getting recognised by people. 
Being a fan of them is one of the best investments so far. LOL. Those band t-shirts, and the money I spent on them, were all worthwhile. But the saddest part of being a fan is that when the time comes for a concert, They went to the Philippines twice, and all of those times I wasn't able to attend. I even saved some money for that day, but still, I am living too far away from Manila. Like, I was in Cebu and they're in Manila. All I did that time was cry, watching them live.
Seeing them grow and become even more successful makes me feel very proud of them. Seeing how their careers grow and how they grow as a band, and not just that, seeing them be more happy together with their loved ones. And now, I can't believe that it's already been 10 years since they started playing and performing in the garage. I remember their first gig, where they only had 12 people, but right now, they already have millions of people supporting them. I couldn't be more proud of them.
As I was writing this, I was smiling, writing each word in this paragraph while listening to their songs. Since yesterday, I've been listening to their songs non-stop. Most of the songs that I've been listening to are their old songs. I will be sharing with you some of their old songs that you guys might like.
One of their favourite songs is, well, all of their songs are actually my favorites. LOL
I am so proud of you boys! I love You :>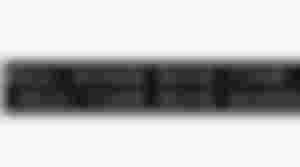 ---
Jini's Note:
I am so sorry if you guys couldn't relate to my article today. I just wanted to take this opportunity to publish something for them in celebration of their 10th Anniversary. I hope you guys understand. If some of you are a fangirl or fanboy of a certain group, then you know what it feels like. Well, you can just skip all the way through the thumbs-up button and just click it. I'm totally okay with that. Thank you for reading this one. I really appreciate it. 
You can always hit the Like and Subscribe buttons if you want to.
Arigathankyougozaimuch :>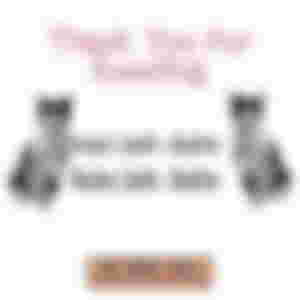 0401202021