Hey, What's Happening?
Hey, what's happening?
Perhaps, December is the busiest month for me. Christmas is one of the holidays that most of us are waiting for. Also, there are many celebrations! I just cannot keep up with the left and right parties. Because of this reason, I am slowing down in many platforms that I am used to being active.
I used to write daily here in read.cash. I love the everyday interaction with my fellow writers. I still do comment here and there but my mind cannot write a full article right now. I make sure to do at least write one every three days so to at least Rusty will me.
On the other hand, on noise.app, I post at least one photo a day with a caption. I give likes and drop some comments too. I noticed that the tips also drop when you are not that active. I am not sure about this but that is how I noticed when I do not interact a lot on the platform.
On Hive, I posted two blogs for this week so far. It takes a lot of thinking and concepts before I write on Hive because most of my blogs there is art. I have the max of a 2 or 3 minute read when I do an art blog because the drawing process alone takes time. Right now, I do not have the time to draw because at night, I am already drained. So what I do is I look for my old drawings on my computer. I will be back in my drawing game probably next year. Haha~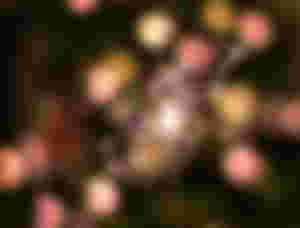 Something happened last Monday that really pissed me off. Honestly, it ruined my whole mood this week. Ugh, it kind of sucks to be feeling things for the whole week.
There are people that just do not listen and then fail on their part of the job. It is easy to ruin someone's day, real talk! I always make sure the work is running smoothly and then here, someone is sabotaging everything because of negligence. I want to curse actually but I have to stay professional HAHA! It is hard to be an adult haaays!
Sorry for the ranting! I just want to let it out here at least nobody will see this HAHA~
I am just glad that I have my friends and also virtual friends that make me forget it. HAHA! As of writing this, I am getting better.
I will just take it easy this month and will come back again to blogging next year!
---
That is it for this blog. I will see you at the next one!
📸 All photos are owned and taken by me, otherwise credited. Photo from Unsplash
Date Published: December 15, 2022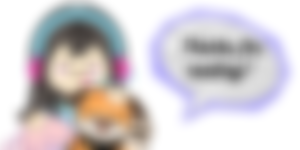 😏 A Dating App https://read.cash/@Jijisaur/a-dating-app-56df3e13
🏔Need To Relax! https://read.cash/@Jijisaur/need-to-relax-d4e77c25
🐸 New Crypto Earning App | Cashrain https://read.cash/@Jijisaur/new-crypto-earning-app-cashrain-27860d1b