Got My Booster Shot Today
I got a heads-up about getting the booster yesterday. It was supposed to be done two months ago, but due to schedule conflicts and busyness, I moved the date.
I got up early as per usual to prepare whatever I need to bring to the health center. I planned to bring my earbuds but in the end, decided not to because I might lose them.
The last time I went to the health center for my second dose got me pissed because we waited for almost two hours. I do not know why it took them so long. This is what is annoying in my country. Most government facilities and institutions are slow. Probably because the machines and systems are already outdated.
Thank you, sponsors!
Today I did not plan to bring a bag anymore so I will not be carrying my things. I wore cargo pants so that I just put my things away in the pockets. I brought a mask, my vaccination card, a pen, and a small alcohol.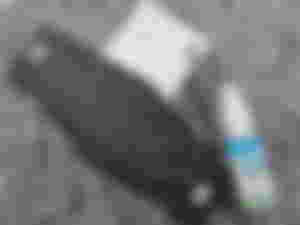 The health center is just 10 minutes away from our house. We were fetched by our cousin who is also taking his booster shot. Goodness, it is not raining. It was sunny and a bit hot today. It was raining and pouring last week because of typhoon Paeng. Many were affected and devastated. I do wish people still have those smiles in their faces after every obstacle in our lives.
We arrived at the health center earlier than I expected. Not a lot of people today, I guess because it is the weekday. I asked the lady nurse at the front desk where can we get the booster. She said that the booster station is upstairs. I thanked the kind lady with smiling eyes (because I was wearing a mask, haha).
As I walked to the white-tiled aisle, I noticed the mix of people seated on cushions, waiting for their turn. A grandpa was trying not to fall asleep while waiting for the doctor's call. His eyes are staring into the void. Another one is a mother holding her phone for her kid does not run around the hall. They were watching educational videos on YouTube.
As I stepped on the stairs, I noticed that there is a statue of Mother Mary. Probably for patients and family, a corner to pray. It is also a reminder of hope and strength for ill people.
We finally reached the room for the booster station. We had an exchange of morning greetings. She said that she will interview us and will check our vaccination cards. She asked about our health stuff like allergies, ailments, period cycle, etc. All was well. No trouble at all. We finished very fast on that case since we were the only ones at that time. She directed us to the complex where the nurse who will give the shot is located.
The complex was not that far at all. I noticed that there was a throng of people lining up for something. Most of them are in green long sleeves, and navy blue bucket hats. So, apparently, today was their salary day. They are the street sweeper and the ones who keep our community beautiful. They received PHP3700 for 10 days. I am not sure how many hours per day their work is.
We found the cubicle for the booster shot. We are the second batch in line, so we waited for 10 minutes before our turn. I just scrolled through my phone and checked my emails while we were waiting. As per usual, in my turn, they checked my blood pressure and all, thankfully it is normal. They filled up and double-checked my papers before proceeding to the next step.
I was seated on a monoblock and trying to concentrate. Up to this day, I am still not used to getting injected. I still have that fear of getting hurt, lol. So as they clean my left arm with alcohol, I gasped a big air and hold it while they inject me. I actually felt a little sting. Probably because they shot it in a leaner part this time. I remember the shot was in a lower part. Anyways, it was just quick, no hassle at all.
I waited for the others to be finished. The vaccination card was handed to us back. So happy that finally it is complete and I can laminate it already, hihi!
I took a day off today and hoping that I will not get a fever tonight. My arm is kind of heavy, but at least not feeling hot at all.
---
That is it for this blog. I will see you at the next one!
Date Published: November 9, 2022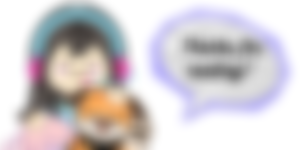 #9 Random Questions For Discussion/ Answering Spooky Questions https://read.cash/@Jijisaur/9-random-questions-for-discussion-answering-spooky-questions-d330df01
😫 I Ain't Your Sugar Mommy And Never Be One | Learned My Lesson https://read.cash/@Jijisaur/i-aint-your-sugar-mommy-and-never-be-one-learned-my-lesson-2c2a9c4a
🚗 #6 Random Questions For Discussion/ Are self-driving cars safe? https://read.cash/@Jijisaur/6-random-questions-for-discussion-are-self-driving-cars-safe-d53a4207