Finally our voice reached to Read Cash And they upgraded its feature. Much much needed upgrade. Thank You Read Cash.
So we all are facing some scamming from the new users. ''SUBSCRIBE ME AND I'LL SUBSCRIBE BACK''🤣🤣🤣. Soooo easy🤣🤣.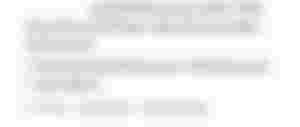 I mean wtf man😑😑. We worked our butt off to generate good article and get subscription and appreciation and they are begging here and there for subscription. Well, I am not a cruel guy😑😑 but a little hot headed. Though I tried to make them understand that things don't work like this way and stop spreading spam. But they didn't even reply🤣🤣. Do you know one thing??? They just copy the commemt and paste it everywhere without reading what the article is about. So, as they are not stopping and no replying to our messages, only Read Cash can control them now.
Have you noticed Read Cash has added a new feature😘😍😘😍😍😘. '' Move to spam".

I appreciate it. Just one click and comment box is cleared from spammers. Well, I don't know if they have added a penalty system or not like the upvote exchange request. I will be more happy if they have add the system and that would make give a permanent solution to the problem. They don't try to understand in the easy way. So it's the best way to make them understand. Anyways, I am very happy with this upgrade.
Msg to newbies: We didn't come to Read Cash with 100 subscriber and and worked hard to get it. If you subscriber don't view or like your post, what's the meaning of getting subscriber??😐😐 More subscriber, more points. There is no such rules as far as I have seen. So try your best, interact wirh people, do uaeful comments, post good articles, stop spamming and you will get more appreciation and subs. Best of luck.
Thanks for your attention everybody😉😉. Let's keep supporting each other😎😎.