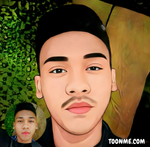 Predicting the future can be tough and no was a able to predict it accurately but this past years there's someone here in my country Philippines who can do that and her name is Rudy Baldwin. Well I'm not sure about her but it seems she can see the future. Her stories are all over the media and some commented in positive way while others are in a negative way.
These people who says they can see the future need to be careful in what they will say to the public because it can cause panic to everyone especially to those who really believe in it.
Speaking of predicting the future, I know a lot of individuals particularly here in our province and they are mainly located in our barangay. Predicting can be a hard thing to do already but these people I know can create the future and can end a journey. Isn't it amazing? haha I'm very sure that they are everywhere even in your place.
They have a nickname before which is Chismosa but recently it was upgraded into Marites. That is a universal nickname for them. Also they are very useful to the community because their capabilities to monitor someone surpasses the CCTV. Because of that they earned the nickname, Human CCTV.
They are very keen observer about what's happening around them even at night. No matter how dark the surrounding is, they can see it because their eyes are like those owls in the night and I think their skill Night Vision is stronger than to those owls. What an awesome skill is that and because of that they are very suited in jungle warfare if a war will ever broke up here in the country.
Aside from those two skills, their Investigative 101 skill is better than any intelligence agency out there. They can gather datas about a certain target even if those individuals are in abroad. How cool is that. That level of skill can be use to track down those syndicate with connections to illegal drugs and all crimes out there such as murder and theft.
They are also better than a spy. They can blend theirselves in the society without being notice by using their Camouflage x3 skill. What a useful skill especially when you want to tail your husband if you suspect him that he has a secret affair. By their magnificient blending technique within the society, we are not able to determine which one of them is a Marites.
But to solve that problem here's how. They are everywhere so be a keen observer also when you pass those streets and waiting sheds in your areas. Their meeting place are there, you can see them in the morning, noon and at night gathering in once place. Once you spot something like that, 90% sure they are the Marites.
These Marites are advance thinker also. They can travel to the future just like in Dr. Strange and in Dragonballs. They know how your journey will end. There's a lot of cases already wherein they tried to predict the end of a journey but they end up behind bars or paid fines. I feel sorry for them huhu.
---
These Marites of the country can be put to good use especially those skills that surpass an average human. But instead of using it in a good way, they tend to use it in a bad way wherein their fellow humans are being affected and suffers. Their set of skills are being wasted in their agendas such as sticking their nose in someone's life.
These marites are the worst enemies so don't try to anger them or else in instant you'l be famous throughout your barangay. Especially now that they're also engaging in technologies. In one click your man made story will sent to a lot of people already by the means of messenger. They even have the chance to capture you in act with the right angle of stolen shot. So be careful, you don't know that even now they are cooking a story about you to be broadcast tomorrow.
They can cook also anything under the sun but it has a lot of unnecessary ingredients making the dish to not taste well. Even the dogs will not eat it for sure. Maybe it taste well to them that's why they continue to cook even if many people are already disliking it.
Marites the explorer continues her journey and I hope she may encounter some challenge so that she will change for good.
Author's note
Being a marites is not bad as long as you disseminate the right information and the good ones. Not the flaws of other people because someday you will regret it I'm sure. It's not an act we must practice especially that children around you are learning from you.
This article is just a product of my imagination and some deep meanings are hidden inside the sentences. I hope you can decipher them.
Thank you for reading.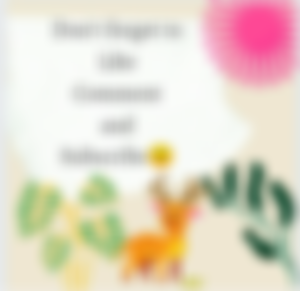 Lead image: I made it in Canva same with the image above.
Thank you to my sponsors and to all of my readers out there. You're much appreciated.