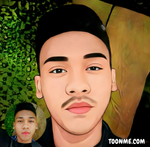 Life is like a grand game no matter how we see it. Sometimes we win, sometimes we lose and it's just a normal thing to occur because it's not possible to win all the way. There's nothing like that at first but in the middle of your game it's possible but life is very playful so better watch out your steps. A big success has a corresponding consequences at the beginning and at the end. Don't you ever forget that because if you think that you will sail your journey smoothly maybe later you'll regret it if you'll be stumble on something you didn't expect. Oh man I always find hard to start my article especially in constructing my opening paragraph. I've learned a lot here including on how you create your openings. But all in all I'm surviving every article hehe and that's what it matters.
I was busy yesterday that's why I'm not able to publish anything but still I keep on taking a peek here and I thank you all for your support upto this time. So what happened yesterday? We went to our barangay for the national Id. It was supposed to be in the town but they decided to make schedules per barangay and I can say that it's better because not all seniors are able to go out. Together with my family we went early but there's a lot of them waiting outside already. That's why we finished it past 12 o'clock. It's just a waiting game and we are glad that we didn't give up on waiting lol. I don't know if the picture in my id will turn out good because when we took the picture there's very bright light in front of your face my god along with the camera lol.
I just share it with you guys for you to know what I'm doing and also to inform you that I'm still alive hahaha. Anyway my friends all over the world please bear with me till the end of this one because I'm actually sad now but at the same time happy. It's a mix feeling that I know you experience it also in your existence. Here's a question friends feel free to andwer it in the comment section. Does being selfless is a bad thing ans have you ever been selfless in your life?
Since I was a kid I can observe to my self that I have that trait of being selfless. I care or corncerned more to other people than to my own self. I saw the reality at early age that's why I can say that I see things deeper than those youths out there who have a nice and great life. Being selfless is already part of who I am and for me it's not a bad thing as long as I can see other people smiling especially when those people are part of my family. Upto this day I've been selfless even if I had to sacrifice my studying. Since the pandemic started I decided not to enroll because I can see my parents how hard for them to make money.
My father is a tricycle driver and a farmer, when the pandemic started he can't do it because no one is willing to commute. So his work has been paralyzed that's why he focused on farming but the problem is the price in the market. As of now the current prize for rice here is just 11 pesos for new harvest and if it is sun dried 13 pesos. Look how bad the situation is. Every year the prize of those fertilizers needed in the farm has been increasing nonstop. I sack of fertilizer now costs 1500 pesos to 2000 pesos. All those efforts in growing a single grain of rice is going to waste because the prize is not justifiable.
This year's cropping we don't have enough budget that's why they decided to apply for a loan in a bank. They've successfully loaned money so it's a relief that we had budget to start farming but we didn't expect that the National irrigation will have a clean up in the irrigations that's why our schedule of cultivating the farm has been pusponed. They just opened the NIA last month of August here in our area. We loaned it January confidently knowing that we can start planting so that we can pay it in due time but we didn't expect the delay. The loan was only valid or 6 months but we don't have the money last July that's why we're not able to pay plus the covid strike harder. We need money to survive that's why we spend some of our savings that are meant for the payment.
This last monday we recieved a letter from the bank reminding us. We went yesterday to talk and the interest added and added. Since the harvest season is not in the corner yet our payment is not enough. In that moment the selfless side of me activated again so I talked to them that I can supply the rest of the payment. At first they didn't believe me because I'm just at home and sometimes doing construction so how come that I have that kind of money. I explained to them that I have this platform and I will be forever thankful to you guys and to this platform. I will cashout it tomorrow in town.
I also said to them that they shouldn't think it as a debt to me because it's just money. I can earn them anytime I want. They aged now and they did a lot of things for me upto now that's why I told them that it's time for me to start paying back all their sacrifices for me. I'm still young I can find opportunities out there. They are old and I can see how stressed they are. As I said when it comes to my family's sake I can sacrifice anything. I'm not afraid to comeback in square one again because I've been there many times. I know now the methods on how to do it. It's just a matter of execution of those techniques. I'm in a right track now with Bitcoincash that's why I will not give up.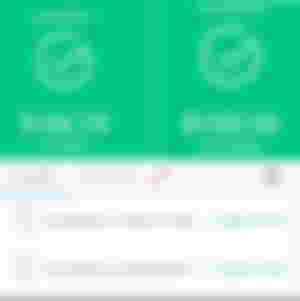 I transfered my bitcoincash to coins ph then converted it into our fiat. I'm happy that the prize is still high. I'm happy to help my family for us to be debt free. They are happy ,I can now see their smiles again and that's what matters the most to me.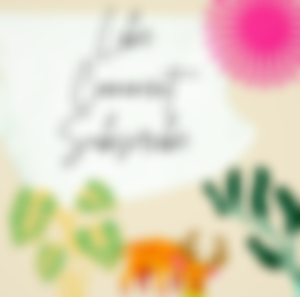 Lead Image: I made it in Canva same with the image above.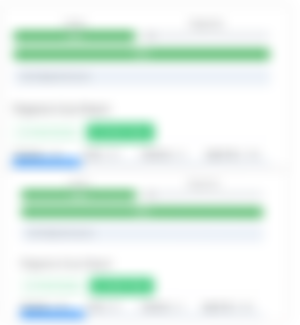 Thank you to these generous sponsors of mine and to all generous friends out there. Godbless you more.💚