How to celebrate a birthday without the celebrant?
Date: June 15, 2022
I can't understand myself. There is a feeling of emptiness inside me. The time pass and I havent done anything for the one who has his birthday today.
Hello read.cash family, how are you this time? I know many of us felt sad for the dip that our dear bch have these days but let's just hope that soon it will rise up, shine and fly to the moon.
Here I am again want to share my thoughts to you as by doing so I felt relieved and felt okay. I want to thank you for being here always to listen to me by reading what I have written.
Today, June 15, 2022 is the 63rd Birthday of my father. A question came out in my mind, how to celebrate a birthday without the celebrant?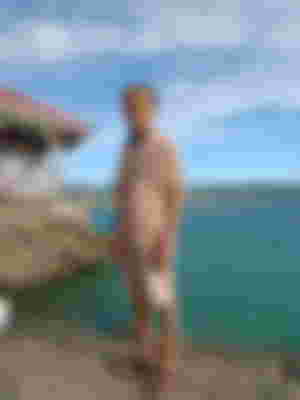 Today is his first birthday that we don't know how to celebrate it without him. Last year we were so happy celebrating it with him. I and my younger siblings went home and brings some to eat as we celebrate his birthday. He has his first money cake that time that he even don't understand why my younger brother told him to pull the banana tree picture in the cake. He did as being told and he was surprised that money keeps on showing as he pull it. We keep on shouting and it is our first time to have a money cake in the family. We were so happy that time. We pray before partaking the food and we thank God for giving our Tatay (father) another year in his life and we don't have any prayer for him but he will be well from his sickness and he could live a healthy life with us. We have a lot of dreams to pursue with him especially my younger brothers. They wanted to pay back the sacrifices that our father did for us.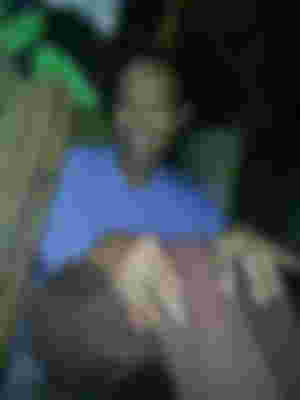 As the days went by, his sickness became worst and making him more weak. The pandemic make his situation worst. The covid test before having his dialysis add our financial problems during that time plus the stress it gave to my father.
The cold and cough struck him plus his twice a week dialysis. He felt tired of his situation and asking God to get the life He let him borrowed. Hearing those words from him makes our heart broke apart. My nanay (mother) will always remind him that God is the only one who knows about our life. Until he has a hard time in breathing even after his dialysis. He was admitted in the hospital and we cannot visit him because that time only one person is allowed to assist the patient inside the hospital. We plead to the hospital staff to give us time to visit our father but they are sticking to the rules and we cannot blame them for that.
Our father lost his life 4 months ago in the hospital bed and we see him again with close eyes, straight body, not moving at all and can't hear us even we are calling his name in a loud voice. (Crying 😭😭😭😭)
Since that day, I was incomplete, we are incomplete. A days after he passed away, my brother celebrated his birthday and we celebrate it with tatay in his kabaong. A month passed and my mother celebrate her birthday without our father anymore and today it is Tatay's birthday. How could we celebrate it without him. For now we can't go home and can't visit his body in the cemetery, hopefully on Sunday we can give time for him.
I thought celebrating his birthday before with no delicious food in our table is the saddest part but I was wrong. The saddest birthday celebration is celebrating it without the celebrant.
We still thank God for giving us our Tatay for 62 years. In those years we felt the love that a father have to his children.
Sometimes reminiscing the past will make us smile, remembering those happy moments we have with our love ones. Sometimes it will make us laugh too as we could see in the window of our memories the silly moments together. But sad thing, it will make us cry too because we miss them, we want to have another moment with him.
I will just hope to meet my father again in the resurrection morning when Jesus will raise the dead in His second coming and we will leave a life that no more sorrow, no more pain, no more tears and no more crying again. Let's just be good, have faith in God and follow Jesus example and we will be fit to live in that Heavenly Kingdom and will have eternal life.
Let's cherish the moment we have with our love ones because life is so short.
Thank you for reading.