A night out
Date: July 17, 2022
Being a full time mom and a house wife I usually stay at home. When the pandemic hits, it makes our stay at home worst. We cannot even go out in the roads to have some walking, we cannot talk to our neighbors, we cannot go to the market because only one person is given a permit to do so, workers have their work permit and we stay at home mom stays at home for a long time.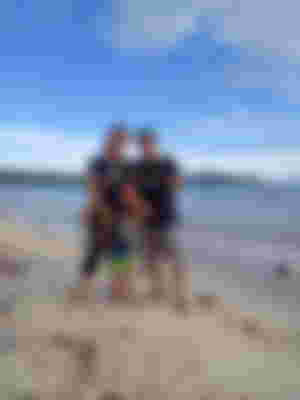 When the government left up the lockdowns, I felt so happy because at last we can go out but off course still following the health protocol. Still prevention is better than cure.
Kids seems like a horse being able to go out from their cage. They run along the roads to and fro, visiting their friends house to play, walking and jogging and many things they can do.
Young ones missed ball games especially the men missed basketball so much as the ring was removed or covered during lockdowns. These days I can hear different basketball leagues. Almost every purok, barangay, city and even different organization have their own basketball league. Most men enjoy it as they almost forgot how to play it as they didn't do it for almost two years.
Women, enjoys volleyball too and other games. Actually we have a schedule in volleyball today but I was not able to join because we have a night out.
Oh! my introduction seems so long as my hands continues typing what is in my mind. Is this a good benefit of having a night out? that our brain cells will be active?
I am here in front of the sea right now. The waves are so strong that kids should not be there. My husband and his workmates have their team bonding tonight and lucky I am and my son that we were able to go with them.
I am so happy that for long months, six months to be exact for staying at home most of the time and now I was able to travel, leave home for a night and go to the beach. Having this might renew my brain cells, lol so I can write more here in read.cash, in noise.cash and in other platform where I recently joined. I can also unwind and forget the worries at home for a while. Enjoying with my son and my husband is a good way to relax. Though I felt a little headache because of the long travel, just more than two hours lol but for me its a long travel because I commonly ride a tricycle for only 15 minutes. Never mind the headache because I saw a great creation of God, a lot of coconut trees, mountains, sands and above all the beach and the wide ocean. Plus I am enjoying the wind that comes from the sea, though it makes my skin sticky but I do love it and I want to feel it right now.
My husband is in-charge in the kitchen while his workmates is having their "tagay" or they are drinking liquor. My son is playing with a new friends he just knew here. They were the kids of my husband's workmates.
DITO don't have a signal here, only smart and globe have. Since I am using DITO, I loaded some data for my Smart number so I  can connect with you tonight as we are not going to the ocean for now because of the strong waves.
I think this is just for now. Thank you so much for reading.
The picture above and in the lead image is my simple little family. The picture was taken earlier in the afternoon as we arrived in this place. Bye for now friends and I will take this moment to unwind and enjoy.
Thank you so much for reading. 
Don't forget to hit like and
subscribe. You can also support me
by your upvotes and sponsorship.
God bless.