July 30, 2022
In my Sunday article about Solitude Under The Blazing Sun, I mentioned that Sunday, July 24th, has an extremely high temperature which soared over 35°C, and its peak was 39°C. That was when I felt the want to just stay indoors the whole day because the prickling heat of the sun was too uncomfortable. As days pass by, it seems that Hong Kong's weather temperature is getting hotter and hotter each year, especially in dense city areas.
Alarming news went viral around Hong Kong about three different death cases last weekend due to the extremely hot temperature.
Last Saturday and Sunday, three death cases have been recorded: a man in 50's, a female Indonesian worker, and a man in 60's. They all went hiking and have the same suspected cause, heat stroke.
And based on what I learned from my boss, the man in 60's went hiking with his son. He rested for a while, then his son continued alone. The next day, Monday, some hikers found his son alone on the mountain and they called for authorities. His father was then found dead later that day. The son is only 14 years old and has a mental disorder. He probably got lost track of his father and stayed in the mountain the whole night until people rescued him.
That was the saddest news we heard this week, and as a hiker, it was truly alarming that others should take this into account before planning to hike a mountain. It's been two months since we last went hiking and we opted to stop due to the very hot weather. It seems like the earth is on fire this month after a long period of dealing with the rain last month.
Summer is undeniably the best season for getaways, hiking, and adventures. However, our situation nowadays is totally different due to climate change. An extreme change caused by the inventions and innovations of humans.
We can't deny the fact that we can't stop the world from developing and we can't stop humans from inventing new things that would be beneficial to life. I am more concerned about the future and if children of this new generation will still be able to live a better life in a better place in the future. Of course, they will, due to the convenience and comfort are given by technology. However, will the Earth be still safe to live in in the future?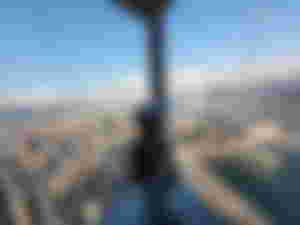 The impact of climate change is becoming evident as years pass by. And who's fault is this? It is our fault. We, humans. Our activities and inventions are the main factors that contribute to climate change. It is only us who are ruining the Earth. And it is also us who'll suffer in the end.
Living in this country with four seasons has made me experience a sudden temperature change. Summer isn't comfortable and enjoyable anymore. Winter makes us sick due to sudden temperature changes, from too cold to too hot. I would sometimes question myself, "is it still winter?"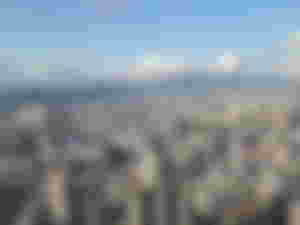 Fall seems to fall too late and we could sometimes feel it during the Christmas season. In Winter, we would sometimes feel like freezing to death. At the end of Spring seems to have a never-ending rain that we would yearn for some sunny days. As Summer comes, we would wish for some rain to cool down the very hot temperature.
Looking at the world's situation from another perspective, the Earth seems to be like our Mother who would sacrifice her own life just to give comfort to her children. It is sad and alarming and everyone should wake up and do something before we totally ruin our home.
There's an adage that says, "children are our hope and our future." But the question now is, "will children be still safe in the future?"
It's not too late to take action. But, one pair of hands isn't enough. The whole world must take part in it.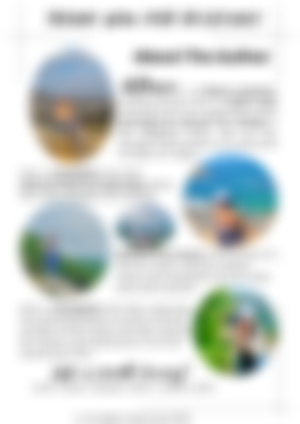 Follow me on: