December 29, 2020
Talking about crypto makes other people think that you have lost your mind. Most people in this world still don't have any idea about the opportunities in embracing cryptocurrencies. In my case, every time I introduced crypto to my friends, they will always ask, isn't it a scam? Are you gambling? I always find it hard to explain everything to them especially if they don't really have the interest to learn about it. I will just waste my precious time and I just tell myself, 'you guys will gonna regret it.'

For newbies who have entered the crypto space, you guys are lucky. You are just on your starting way to more opportunities. And for sure, you have already experienced the rise and fall of the crypto market. How do you feel when the market is plunging and dragging down your idle crypto? What about when it's soaring high? Unfortunately, you don't HODL that certain rising crypto at all. For sure you have also said to yourself, 'If I had known, I should have bought some crypto back then.'

Have you told it to yourself when the Bitcoin price reaches $27,000? What about when Bitcoin Cash rose from $250 to $380? And when Ethereum makes up its losses and rose to $700? I myself even regretted not buying more BCH back when the price was only $250 and below.

So to millennials out there, think deeply! Instead of wasting your money on subscribing to Netflix just to watch your favorite KDrama, or haul make-ups and clothes, why not buy some crypto and HODL it as an investment? It can be a short-term or long-term investment. But what matters here is that you will earn profit from HODLing crypto, your $100 worth of crypto today may become millions in the future!

But take note, just like in anything else, you might also lose all your money in just a blink of an eye. So for those who are willing to board in the crypto space, you may consider these Crypto Beginners Guide:
DYOR (Do Your Own Research) Deeply Before Investing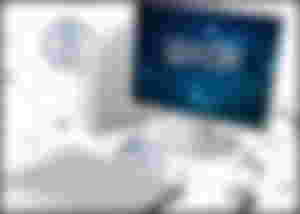 The first step in crypto investment is understanding the underlying crypto technology - the blockchain. A good starting point is reading crypto-related articles on different crypto sites, and checking online vlogs, forums, and posts discussing crypto. You will know the reason why governments and corporations are exploring the blockchain and looking at how they can integrate it into their system.

You will also learn why blockchain and cryptocurrencies a threat to banks and the reason why they want to prevent their growth. As crypto empowers everyone with true ownership of their money, scammers are also everywhere to take advantage of newbies' naivety in the market. So make sure not to trust your money with someone and take extra caution. And also remember the golden rule in crypto space, Not Your Key, Not Your Wallet. If you don't know about this golden rule, then DYOR.

Related Article: Want To Invest In Crypto? Do These First
Don't Invest More Than You Can Afford To Lose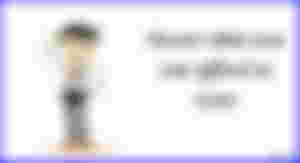 A very important factor in the crypto market is to only invest what you can afford to lose. The volatility of the market makes it intensely risky. There is a potential to earn loads of money, but lose everything at the same time. That is why they call it in modern finance: RISK = REWARDS. A risky investment potentially gives you higher returns. And another thing to consider here is, do not ever mortgage your house or car, or take a loan just to invest in cryptocurrencies. That is the greatest thing you will ever regret in your life. Always exercise extra caution!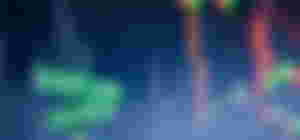 The Crypto market is not a place where you become rich easily. Do not ever try pursuing short-term gains like in future trading if you don't have the necessary trading or technical skills. Whether you admit it or not, sometimes you have no idea what you are investing in and you are only thinking about the short-term rewards. I was like that before too. It is important to bear in mind that any investment decision is based on patience and persistence.

The price of Bitcoin in 2009 was only $0.08 and now it has pushed to over $27,000. Imagine a person who bought 1000 BTC in 2009 and holds it until now, it is worth $27,000,000 already, an instant millionaire after 11 years of holding BTC. And imagine a person who sold BTC for only $0.33 in 2009. For sure, he is regretting it so much today.
Where am I in 2009? I should have learned about crypto back then. I want to go back to that time if there is only a time machine.

But there is no room for regrets here, there are still other affordable cryptocurrencies in the market. Bitcoin Cash for example is a promising one. If you can't afford to buy BTC now, you can still afford to buy BCH and other altcoins. Do not be in a hurry to gain lots of money, just focus on the long run. And short-term trading is very disastrous, especially if you do not know any trading skills.
Diversify Your Crypto Portfolio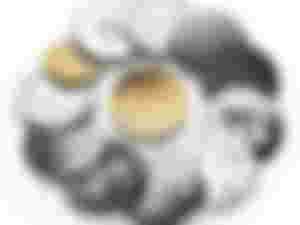 In crypto investment, you should consider spreading your money across the market proportionally and do not just focus on single crypto. If you really want to gain more, then learn how to diversify your portfolio. There are over 1,600 different coins in the crypto market. The two oldest and biggest crypto, Bitcoin, and Ethereum, are good to include in your portfolio as they are relatively stable. The rest is for valuable altcoins that solve real-world problems and not shitcoins.

Bitcoin Cash (BCH), Litecoin (LTC), Basic Attention Token (BAT), Polkadot (DOT), Chainlink (LINK), Tron (TRX), Cardano (ADA), EOS, Monero (XMR), and more valuable altcoins are good to include in your portfolio (I don't want to include XRP here as it is now facing a lawsuit). It is recommended to invest cryptocurrencies that are included in the top 20 cryptos on CoinMarketCap https://coinmarketcap.com/all/views/all/. But of course, you should always do research and read the 'White Paper' of the certain crypto you want to invest in.

If you want to know which wallet is good to hold crypto, you may visit this article below.

Related Article: Things To Consider In Choosing A Crypto Wallet
Monitor your PNL (Profit and Loss)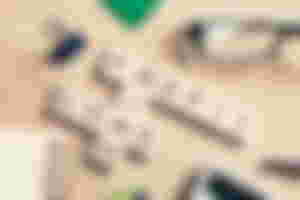 Keeping an eye on your Profit and Loss is the best way to track your gains. There are many ways to calculate Profit and Loss that you can find on the internet. And the key to profitability in trading is to buy when the price is red then sell when the price is green. Learn how to HODL when the market moves in a bearish direction. Pay attention in placing a buy order and monitor when the market moves in a bullish direction to count your gains. You can also make a journal trading of your trades so it is easy to monitor PNL and count your gains.

You can check my article about Trading Journal and how is it significant to successful crypto trading.

Related Article: Why Trading Journal Is Important For A Successful Trading Journey

---
If you are a newbie and has able to do these things, sooner or later, you will most likely crash the market like a pro. Invest while the prices are still low, because as I have said earlier, your $100 worth of crypto today may become millions in the future.
Another thing I want to emphasize here is, STOP investing in those crypto platforms that offer a promising Return Of Investment (ROI) of up to 300% or more good for a couple of months to years. Those kinds of platforms are most likely to become a SCAM in just a short period. Instead of wasting your money on those platforms, why not buy a valuable crypto then hold it? After a few months, you will already see an increase in the price of your crypto, thus, gaining a profit from it.
And many of us cannot invest in the stock market due to its required amount of money, rules, fees like Broker's fees and commissions. Banks will also charge you in making payments and all the gains are taxed, and most especially, the marketplaces are heavily regulated.
Whereas in crypto, you don't need any papers to sign or go to any institutions, banks, or get a broker, what you only need is a digital wallet and any amount of money. And as young as 15 years old can invest in cryptocurrencies. You hold your own money and get control of your assets. No tax, no brokers, and hassle-free. Check my article about Why Invest In Cryptocurrency Than In Stock Market.
I have a friend who invested in a crypto platform before using ETH. We both have earned profits and almost tripled our capital. I HODLed my ETH and staked it at Nexo, thanks to readcash, I learned many things about crypto staking and trading. And just yesterday, I introduced noise.cash to that friend of mine and asked him about his ETH. He said that he sold his ETH after that crypto platform became a scam. I told him that I staked my Eth and from $100 it is almost $200 now. He regretted selling his ETH and I encouraged him to hold crypto again because, in the future, the prices will be much higher.
Thanks for reading @Jane
Lead image from cryptopost.com