CrypTalk blog is not only about the cryptocurrencies I want to include to my crypto portfolio, but it will also tackles about what's on trend in the crypto space as well as the new crypto that I might include to my portfolio.
Five days ago I was checking the CoinMarketCap for the market's status but what caught my attention was the new crypto on the top 15 list. This crypto even snatched the 13th spot of our favorite crypto, Bitcoin Cash, and has reached its $10 billion market capitalization which is now higher than Bitcoin Cash, Stellar, Filecoin, and Dogecoin. It jumped to its ATH above $4 and gained more than 20% that day and became the 13th most valuable crypto in the world.
What is this crypto and should we HODL it too?
That is KLAYTN (KLAY), and let's talk about this crypto.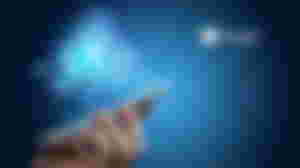 Klaytn is a blockchain project of Kakao, a Korean giant company.
Klaytn is an enterprise-grade, 
service-centric platform that brings a 
user-friendly blockchain experience to 
millions of people around the world. 
It combines the best features of both 
public blockchains (decentralized data 
& control, distributed governance) and 
private blockchains (low latency, 
high scalability) via an efficient 
'hybrid' design. 
It is design by GroundX which enables entrepreneurs to capture value using blockchain technology. It is also secured by participation of numerous highly reputable brands all over the world that are working together to create a reliable business platform atop a robust system of decentralized trust.
KLAY is the official transferable crypto of the project which is used to pay for the transaction fee when transferring KLAY or creating and executing smart contracts. It is also used to incentivize the developers to ensure that they will write high-quality applications to remain the network healthy.
At genesis, Klayton created 10 billion KLAY tokens and launched its mainnet on June 2019. The inflation rate will be kept at approximately 3% per year and will reflect the economic growth of Klaytn. The exact value will be determined through governance structure and they aim for lower values when possible.
Jason Han and Kakao Corp founded Klayton and the Governance Council with 32 organizations is currently working together to enhance and expand the ecosystem of Klaytn.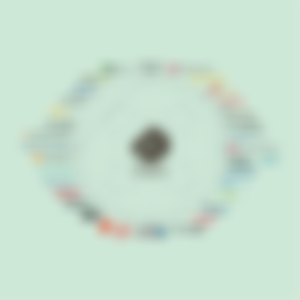 The Non-Fungible Tokens are rapidly booming amid growing interest from institutional investors. Klaytn-powered NFTs ranging from game items, and characters to digital arts, is being supported by OpenSea, the largest marketplace for NFTs.
Klayton aimed to offer high performance, fast response time, and flexible scalability solutions, and the integration of OpenSea allow Klaytn-poweres NFTs to support peer-to-peer trading.
The service provider partners can benefit from Klaytn's effecient hybrid design that combines the best features of both public and private blockchains. They also provides various developer tools to make the developer experience intuitive and productive.
Since the start of 2021, the Klayton'd market has grown significantly by over 700%. KLAY remained one of the best performing cryptocurrency assets in the last 7 days as the digital currency gained almost 32% in a single week.
At the time of writing, Klayton price is $4.18 with a 24-hour trading volume of $351,080,034. It's live market capitalization is $10,232,842,794 with a circulating supply of 2,448,059,130 KLAY coins. The coin drop its spot to #15 on CoinMarketCap.
Klaytn is a blockchain project of Korean's giant Kakao, a South Korea Internet Company established in 2010. And as of 2019, the company has expanded its blockchain ecosystem bringing in mass blockchain adoption globally. Some of its products includes KakaoTalk, Daum, and Path.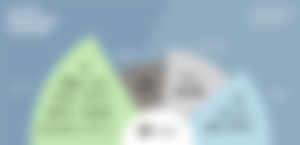 The company has on boarded more partners including several crypto exchanges like OKEx, Bitforex and more, and additional crypto wallets like BitKeep, ZenGo, Houbi wallet, and more.
With their partnership with OpenSea, one of the largest digital asset platforms for trading NFts also gives a huge impact on Klaytn (KLAY)price. The blockchain applications like DApp.com and State of the DApps also participated in Klaytn ecosystem. And more than a dozen Klaytn-powered blockchain applications are already listed on both DApp.com and State of the Dapps, and there will be more BApps to be listed soon.
The Klaytn smart contracts is also audited by Quantstamp, a Y Combinator-backed blockchain security company.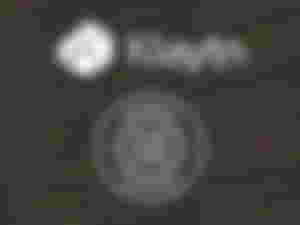 And according to the CEO of Quantstamp, Kakao is well-positioned to bring blockchain to a large and active user base over with its 90% market penetration in Korea and 40 million monthly active users.
As the Asia's #1 blockchain platform with user-friendly blockchain services continue to on board more partners, it will drive KLAY's price upward as well. And with its company's good reputation, there's no doubt that one day, KLAY will reach the top 10 most valuable crypto in the world.
Should we buy KLAY? The decision is always yours.
Disclaimer:

I am not a financial advisor and this
article is for educational purposes 
only.
Always make your own due diligence when 
investing in cryptocurrencies. 
Any investment involves high risks, 
so do not invest more than what you 
can afford to lose.
Thanks for reading @Jane
Check the hyperlinks for the references.
Related Articles:
CrypTalk (01): Should We Link To Chainlink?
CrypTalk (02): Connecting The DOTs Of Polkadot
CrypTalk (03): Dogecoin The First Dog On The Moon
CrypTalk (04): The Advancing ADA
CrypTalk (05): Is It Worth To Buy A Piece Of Cake?
CrypTalk (06): Alice In CryptoLand
Cryptocurrencies I Want To Include In My Portfolio

The importance of Diversifying Crypto Portfolio

Earn More Crypto Without Trading