January 18, 2020
Six days ago, I've tackled about
The Importance of Diversifying Crypto Portfolio and how significant it is to minimize the risk against sudden market swings and global slash events. And today, I wanna share the cryptocurrencies I want to include in my portfolio.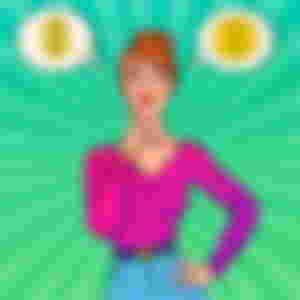 Choosing the right assets for your portfolio is the important thing you need to do as it can be risky without further knowledge. As I've said in my article above, investing without further knowledge about crypto you want to invest in is gambling.

There are more than 7,000 cryptocurrencies in the market and it is such a tough task for us to choose which crypto is best to include in our portfolio, especially for the NOOBs. That is the reason why we need extensive research about the crypto and technical analysis of the market. We can't just base it on the current price of the crypto but we should also consider the history, past performance, the white paper for its goal, technology, and its technical team, and the people behind it.

You may want to read this article to know more things to consider before investing in cryptocurrency. Want To Invest In Crypto? Do These First

So let's start!
Bitcoin Cash (BCH)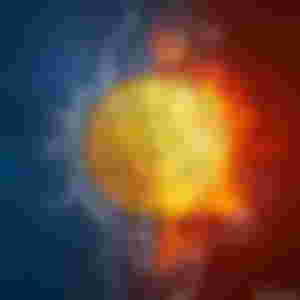 Bitcoin Cash will always be on top of my list and will forever hold a remarkable place in crypto history. Everyone on this platform knows Bitcoin Cash and who doesn't like to include it in their portfolio? It solved the negative issues of Bitcoin. It may be less popular than its predecessor, but its scalability, faster transaction, and lower fees mean it has great growth potential and puts it in the running for the best cryptocurrency. Additionally, its community is getting bigger and stronger.

If sir Marc's prediction become true, then the BCH price will hit $30,000 at the end of the year and we will all have a blast! For newcomers who don't know much about BCH, I advise you to read @CryptoSorted article about: Bitcoin Cash (BCH) Fundamental Analysis and Price Prediction for 2021-2025. Current price: $480+
Bitcoin (BTC) and Ethereum (ETH)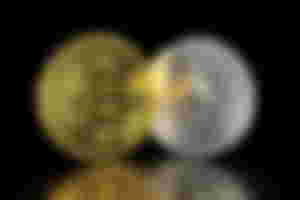 These two should be included in your portfolio. Why?
Bitcoin is the oldest crypto which means it has the biggest volume. Even though it is expensive and with higher transaction fees, it is still good for holding and the most profitable one. It is also volatile but unlike many other projects, Bitcoin shows consistent growth. Current price: $ 35, 700+
Ethereum on the other hand has the most advanced technology in the crypto market. Its goal is too decentralized the internet through its own blockchain and even serves as a host of other cryptocurrencies. No wonder why it easily becomes popular. The more investors it has, the higher its price. And not only the big investors who will benefit from it, but the wider users and holders of Ethereum itself.

And the successful launch of the Ethereum 2.0 network upgrade indicates a very positive signal for Ethereum's price in the coming months. Current price: $1200+
Litecoin (LTC)
Litecoin is known as the silver of cryptocurrencies. It's like a 'lite' version of Bitcoin and plays the role of "silver to Bitcoin's gold." Litecoin has a much higher block reward and is incredibly fast. The coin has been performing well last year and it had improved its position and is now the seventh-largest crypto based on the CoinMarketCap. So LTC should be included in your portfolio too. Current price: $140+
Binance Coin (BNB)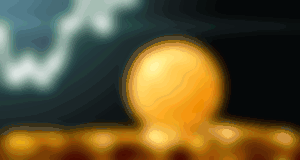 BNB is a native coin of the world's largest crypto exchange Binance. BNB coin can be used as transaction fees and even pay for goods and services. Users of Binance who will use BNB as a transaction fee will receive a discount, and users can also convert their small coins to BNB. It is now one of the most valuable and affordable coins in the market. Current price: $45+

Polkadot (DOT)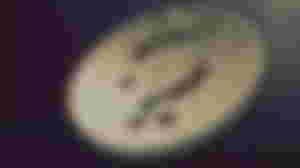 Polkadot is very popular now in the crypto market. Its consistent good performance made it to the top 4 cryptos on CoinMarketCap.
"Polkadot is a next-generation blockchain
protocol connecting multiple specialized
blockchains into one unified network." 
Polkadot is huge in terms of the scale of effort. It is developed by over 100 developers with the intention of surpassing the capabilities of Ethereum. It also has a series of sales and ICO's from 2017 onwards. That gives them several hundred million dollars that provide the funds to build the platform. DOT is now placed as top 4 on CoinMarketcap with only $17+ price. That price is still affordable that anyone can buy.
Chainlink (LINK)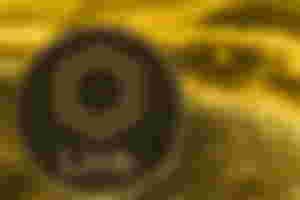 Chainlink gives its users access to a 'DON' (Decentralized Oracle Network' which allows trustless data streams that can help trigger smart contracts. It comes up with a reputation system that guarantees the accuracy of the data. Its great system and the rising trend in Defi makes LINK the best contender for the best cryptocurrency 2021. LINK is also affordable with only $22+ price.

Basic Attention Token (BAT)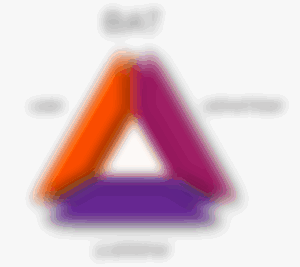 BAT was developed by a co-founder of Mozilla Firefox. Reaching its peak in 2018, BAT becomes the favorite coin of most web developers, IT sector professionals, content writers, and marketing people. The famous Brave browser also allows its users to earn free BAT through reading articles, viewing ads, and watching videos. BAT is so affordable to buy, its current price is only $0.25+.
TRON (TRX)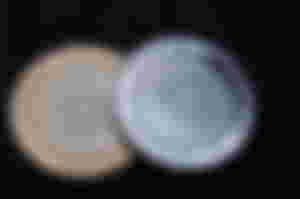 TRON is founded by the TRON Foundation which is one of the most hyped projects in the space. TRON built a decentralized, blockchain-based platform that aims to construct a costless and effortless manner in sharing content. It also allows creators to monetize their content directly via Tronix, Tron's form of cryptocurrency. More organization wants to integrate TRON into their platforms and the price will continue to grow. In fact, TRON hosted more dApps than Ethereum. It is obvious that TRON is an ambitious idea and a great speculative investment. Current price: $0.03+

Cardano (ADA)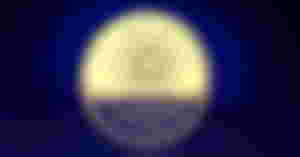 Cardano is a reputable project announced in 2014 and powered by ADA, its native cryptocurrencies. Two of the main focal points of Cardano are speed and reliability. Recently, it transitioned to Shelley which was part of its roadmap and many investors are expecting a 2000% increase in the network. ADA is currently trading at $0.38+.
Some other cryptos I want to include in my portfolio are EOS, XLM, AAVE, XMR, XTZ, ZEC, ATOM, and UNI.

XRP was also on my list but due to its lawsuit, I decided to sell them all. XRP has been the talk of the town for years, but after the SEC filed a lawsuit against the Ripple Lab and its founders, the XRP price drastically dropped, and still uncertain how long the big damage will last. But I might buy again once the issue is settled.

Why is it good to invest in cryptocurrencies?
Low minimum investment barrier: Cryptocurrencies are very divisible, which means that you can buy smaller amounts and anyone can hold them.

Liquidity: Cryptocurrency exchanges and brokers are open 24 hours a day so you can buy, sell, and trade your assets at any time.

Transparency: All blockchain transactions are available and visible to everyone on the planet.

Diversity of assets: Investors can lower risks by diversifying through the massive selection of cryptocurrencies.

Fees: Cryptocurrencies have lower fees compared with stock trading or other legacy asset classes
The year 2020 was the most challenging for the global economy and financial system and 2021 seems to be perfect for cryptocurrency adoption. In the bigger picture, it is not an understatement to say that the opportunity in investing in cryptocurrency is once in a lifetime event.
But before including an asset to your portfolio, always conduct extensive research (DYOR) so you won't regret it later. And of course, the predictions of some experts in the crypto industry are just predictions, no one could have foreseen that the cryptocurrencies I have mentioned above would enjoy such a surge in this year 2021.
So these are the coins I want to add to my portfolio, what about yours?
References:
https://money.usnews.com/investing/cryptocurrency/slideshows/whats-the-best-cryptocurrency-to-buy

https://www.google.com/amp/s/www.trality.com/blog/best-cryptocurrencies-to-invest-in/amp/

Related Articles:
The Importance of Diversifying Crypto Portfolio
Earn More Crypto Without Trading
Want To Invest In Crypt Do These First

Things To Consider In Choosing A Crypto-Wallet

Millenials Should Stop Wasting Money and Start HODLing Crypto Instead (Crypto Guide For Beginners)


Additional sources of crypto on Coinbase for your crypto diversification.

Earn up to $59 COMP

Earn up to $43 BAND

Earn up to $50 XLM
And other free cryptos..

Earn free BCH on Faucetcrypto
Be part of Club1BCH and subscribe to our noise.cash chamber to see the latest updates and events: https://noise.cash/n/club1bch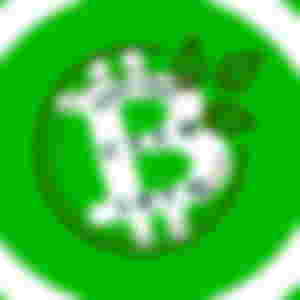 Thanks for reading @Jane 😉
Lead image from currency.com