January 30, 2021
The DOGE community go wild yesterday when the its price spikes to its ATH. After r/WallStreetBets posted about DOGE on Reddit, it gained the attention of the crypto enthusiasts and the price continued to surge heading to the moon. Just like the post said,
"first dog on the moon."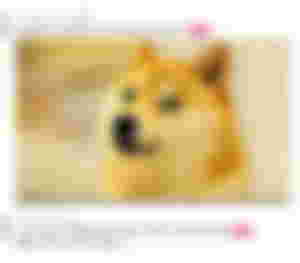 At the time of writing (January 29), DOGEcoin price reaches its ATH at $0.088700 and was almost 900% up in the last 24 hours. The coin outplaced Chainlink and got its #7 rank on CoinMarketCap. It has market capitalization of $9,650,004,022, trading volume of $26,482,647,178, and a circulating supply of 128,136,378,598 DOGE.
Should we invest in Dogecoin? Let's take a look here.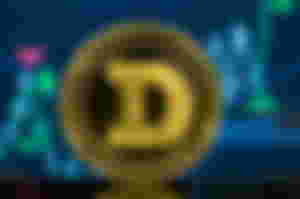 Dogecoin (DOGE) is an open-source digital currency founded by Billy Markus and Jackson Palmer and was forked from Litecoin in 2013. It was created to reach a wider demographic and to make the crypto world a bit more fun. Since then, Dogecoin becomes the subject of memes, and this popular Shiba Inu "Doge meme" has become the talk of the town and now onboarding more enthusiasts on the DOGE ship. Even the CEO of TESLA, Elon Musk, posted on Twitter that he is the former CEO of Dogecoin refering to the coin as his favorite cryptocurrency.
Dogecoin differs from Bitcoin's PoS and one is by using Scrypt technology. There is no limit to the number of Dogecoin that can be mined because the total supply is uncapped. Moreover, Dogecoin has a block time of only 1 minute. You can either mine Dogecoin solo or by joining a mining pool.

Dogecoin is used as a tipping system in social media platforms such Reddit and Twitter to reward its users from creating and sharing quality content. You can get Dogecoin from faucets or from participating in a community that uses cryptocurrency. Some merchants are also accepting Dogecoin because of its affordable price, low fee, and fast processing which is suitable for everyday transactions. 

The cryptocurrency has been involved in many projects and in 2014, it supported a Jamaican team to compete at the Olympics in Russia and launched a campaign to raise $50,000. It sponsored Shiva Keshavan, an Indian athlete and Josh Wise, a Nascar driver to compete at the event in a car featuring the dogecoin mascot.
The tech billionaire, Elon Musk has influenced the continuous increase of Dogecoin's value. His consistent support to Dogecoin has also driven up the stocks of companies such as GameStop and Signal Advance. Moreover, the community is also consistent in making campaigns through social media platforms like TikTok and Reddit to drive Dogecoin price to $1.

The higher the demand, the higher the value. That means DOGE's value will increase as people find more ways to use it like online tipping. And based on its current value, it is not possible that a few weeks from now, its price will reach $1 which has been a long-time goal of the Dogecoin community.
Dogecoin has managed to remain somewhat valuable over the last seven years and it gained more than 130% in 2020 and 45% in the first month of 2021 outperforming Bitcoin that only gained 6%. The coin may not be as popular as other Bitcoin and other cryptocurrencies, but many investors are seeing it as a good investment.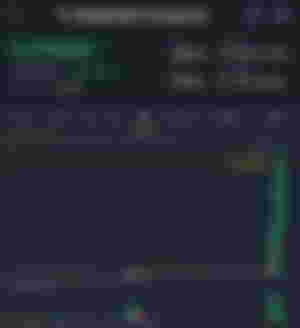 The power of Reddit seems to be working now because just a few days after the Shiba Inu "DOGE meme" got viral, the Dogecoin's price soared high from $0.004846 at the start of January to its ATH price of $0.088700 yesterday, January 29. It gained almost 900% in the last 24 hours. Lucky are those who invested in Dogecoin during the start of the year.
The crypto market is always volatile where thousands of crypto compete for attention with several campaigns on social media. Dogecoin just successfully caught the attention of many crypto enthusiasts. And affordable altcoins such as Dogecoin could benefit small investors following the crypto trend.

But always remember that before investing in any cryptocurrencies, consider the risks and do your own extensive research.

Disclaimer:

I am not a financial advisor and this 
article is for educational purposes only.
Always make your own due diligence when 
investing in cryptocurrency. 
Any investment involves high risks, 
so do not invest more than what you 
can afford to lose.
Thanks for reading @Jane
Related Articles:
CrypTalk (01) Should We Link To Chainlink?
CrypTalk (02) Connecting The DOTs Of Polkadot
Cryptocurrencies I Want To Include In My Portfolio

The importance of Diversifying Crypto Portfolio

Earn More Crypto Without Trading

Lead image from publishox by Roberto D.
After writing this I just thought, what if @elonmusk considered adopting Bitcoin Cash too and tweet about its benefits, He might be able to push BCH to the moon. 😅