January 12, 2020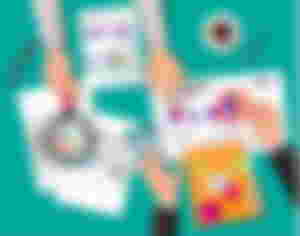 Diversifying a portfolio is an aspect you need to master before putting your money at risk.
It is a process of spreading your money in different assets to minimize the risks and big losses from unexpected market swings and global slash events.

If you have experienced the market swings these past few days, then for sure you know now the feeling of being in a volatile market. Just imagine if you invested all your money in a single asset like Bitcoin, if the market takes a sudden U-turn, you could lose your whole investment in a single blow.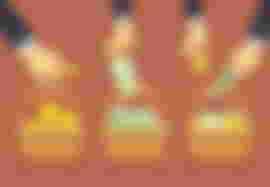 Putting all eggs in one basket could expose you to a high-risk level and diversifying your portfolio will help you alleviate risks and secure your financial goals without endangering your money. It could also boost your returns, the more coins you have invested, the higher the chances to get higher returns from one of them.

The main reason for portfolio diversification is to minimize the market (systematic) risk and coin-specific (idiosyncratic) risk on your portfolio.
Market (Systematic) risk is the risk related to the overall performance of the crypto market. Coin-specific (idiosyncratic) risk refers to the risk isolated in a single coin or token. https://masterthecrypto.com/4-types-of-coins-to-diversify-your-crypto-portfolio-manage-risks/

By diversifying your portfolio, your investments would not be affected in times of market swings.

How to diversify your crypto portfolio?
Here are things to take into considerations in diversifying your portfolio:
TYPE OF CRYPTOCURRENCY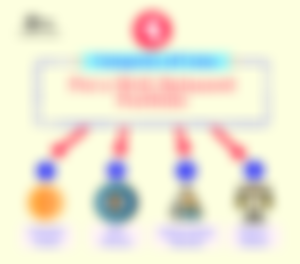 There are more than 7,000 cryptocurrencies in the crypto market and not all are the same. Here are the four groups of crypto you should know before choosing the right cryptos to include in your portfolio.
THE FOUNDING FATHER: BITCOIN
Cryptocurrencies would not have existed if not because of Bitcoin. It's the underlying technology- Blockchain – kickstarted a diverse industry of coins and tokens that solves real-world issues. It is the largest valuable crypto based on the marketcap and its massive volume makes it one of the most volatile, yet most profitable crypto.

Including Bitcoin in your portfolio is a good option.
THE MOST ADVANCED TECHNOLOGY: ETHEREUM
The Ethereum blockchain is the most developed in the crypto industry, leading many innovations within the crypto industry. Its most credible blockchain brings Ethereum to the second spot of the largest and most valuable crypto on the marketcap.

The more projects built on Ethereum blockchain, the higher the demand, and the higher the ETH price. It remain the mlst valuable in terms of innovation, development, and credibility, despite of its numbers of competitors like NEO and WAVES. So don't forget to include Ethereum in your portfolio.
Interest-bearing coins like Stellar, NEO and Bankera, are coins that will give you passive income by holding on to your current coins.

Airdrops and hard forks are another way of earning passive coins. Airdrops are given for free to hodlers of a certain coin to market their new projects. Meanwhile, hardfork represents the coin that wants to deviate from an existing coin and are freely distributed to the hodlers. For example, Bitcoin Cash is separated from Bitcoin due to differences in ideology. Hodlers of Bitcoin at the time of snapshot received an equivalent amount of BCH coin for free.

Just make sure to search well about the airdrop you want to claim as scams are rampant in the market. Airdrops should be free, so if it requires a transaction fee, it is a scam.

So if you are a keen investor, you must include interest-bearing coins in your portfolio.
MARKET HEDGER: STABLECOINS
If you want to protect your portfolio from volatility of the market, Stablecoins are good option and it provide you a 'cash' whenever you need it. Examples of Stablecoins are Tether (USDT), USDC, Pax, and TrueUSD. They are tied to fiat currencies and are protected from the volatility of the crypto market. Stablecoin Libra was introduced by Facebook tied to fiat currencies. Including stablecoins in your portfolio is a must to easily move out from the market's unexpected events and you can simply buy more crypto when the prices plummet.

Always do extensive research about the cryptocurrency you want to invest in and these four basic groups of crypto is just your basis.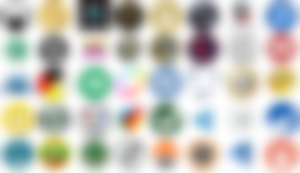 Investing in as many industries as much as possible can absorb the stress in case a certain industry suffers a big hit.

Example of industries are as follows:
Medical

Finance

Supply chain

Data and data analysis

Innovation (Artificial Intelligence or Machine Learning)
Do not invest in a project if you do not know much about it. Always do further research to get a better knowledge of the industries' risks and opportunities.

4. GEOGRAPHICAL DIVERSIFICATION IN CRYPTO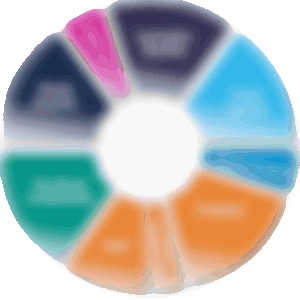 Considering projects from different parts of the world is also a great way in crypto portfolio diversification.

For example, Asian blockchain projects have attractive investment option since they often have big and loyal followers, it determines the success of a project. Some good European and American projects can also be included in your portfolio to make it well-diversified geographically.
Lastly, time diversification is the most proven strategy. Timing the market is difficult and just a matter of luck. You don't know when it will go down to buy a coin, and when it will go up to sell the coin.
What action did you take when the BCH price hits the ATH? What about when it drops yesterday?
Understanding the timing is very important so that you know what to do when there is a sudden U-turn in the market.

The common principle in the crypto market is to buy when the market is red (downtrend) and sell when the market is green (uptrend). Knowing the action to take in times of occurring circumstances is more important than the predictability of market price.

ADVANTAGES OF PORTFOLIO DIVERSIFICATION
Makes Your Portfolio Better Shock-Proof. A well-diversified portfolio can manage the losses well.

Better Weather Market Cycles. The market is so volatile. It goes up and down and sometimes stagnant. With portfolio diversification, you can better weather the market's volatility and gain from the bullish run.

Enhance risk-adjust returns. A diversified portfolio takes a lesser risk than a non-diversified one.

Leverage Growth Opportunities Present in Other Sectors. When you invest in different assets, you can take the opportunity present in them.

Provides Stability and Peace of Mind. A much stable portfolio will really give you peace of mind. It cuts out the emotional quotient with more predictable returns.

BOTTOMLINE:

Any trader wants to make a profit but alongside are the risks. The higher your risk, the higher your profit, but high risk also implies big losses. 

You can reduce the risks as much as possible and any unexpected event such as the Coronavirus can crash the global market slashing down your crypto portfolio. Always remember that any investment is risky, however, you can manage risks to minimize the losses. You can reduce the impact of global slashing events on your portfolio by managing your investments well and by applying good strategies, you can protect your portfolio against risk and unexpected market swings.

Disclaimer: I am not a financial advisor and always DYOR (do your own research) before investing. Any strategies stated in this article are just based on my own understanding and research. Any risks based on this article are committed at your own risk. 
Thanks for reading @Jane
Lead image from mnacritique.mergersindia.com