Yesterday: 5 Hours at the Mall!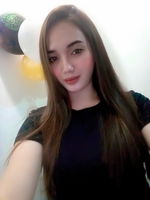 Yesterday was a busy day! I felt the pain in my feet. So tiring but productive!
How's your yesterday?
I wake up early in the morning yesterday. I was happy about it because it's seldom to happened. I immediately get my phone and checked the time, it was 6:45 am. So early. I visit here in the platform and read some articles. When it was 8:30 am I went downstairs to eat my breakfast because I felt hungry already. My stomach calling some foods.
I cooked some veggies, eggs and dried fish. I missed this kind of foods. After I ate, I washed the plate then back to my room. I continued reading articles. After 1 hour I slept because I felt sleepy until 12 pm.
I hurriedly prepared myself because my partner and I had a planned to go to the mall yesterday since it was really hot, I decided to have a bath to make me refresh. After I took a bath, I wore my clothes and wait for him. We went at SM Cubao. It's the only mall near with our apartments that's why.
We have our lunch first because we didn't eat yet. It was 1:10 pm already. We decided to have our lunch in PopEyes because I missed the fried chicken already. I love their fried chicken. When we get there, oh my! There were a lot of people. My partner said that we must find another one but I didn't agreed since I want PopEyes. My partner didn't have a choice but to wait there.
I was glad because I saw a table that was available already then I fastly went to the table and sit there while my partner who was the one who ordered our foods.
We wait 7 minutes before our foods were already serve to us. It was time to eat! I craved a lot with the fried chicken! We were talking while we were eating. At 2 pm we were done with our lunch. I was already satisfied. I love it! It was perfect!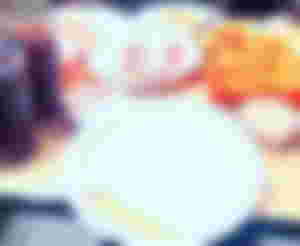 After, we went into the eye clinic because my partner wanted to buy an AO. I forgot the term of it but sadly there was no stock. We went to another but still there was no stock again.
After, we proceed the reason why we went to the mall yesterday because my partner he wanted to buy a washing machine for me because sometimes I told him that it was really tiring do a laundry sometimes since I was really busy. He said he will buy a washing machine.
We went there and we find some that will satisfied to him. He said that he wanted an automatic washing machine. Until he find one. He asked a lot of questions about it. The girl who assisted us, she said that we should go first to the hardware to buy some hose to connect it to the hose of the washing machine for the faucet.
So we went to the hardware then the guy told us that they should have to see first the hose of washing machine so we back again to the girl then she explained and she showed us some pictures then we back again to the hardware then the guy said that it was sure if we bring the hose then we back again. Oh! It was really tiring! My feet were aching!
When we get back to the girl, my partner said that he will going to buy the washing machine already so that he can bring the hose already to the hardware. He bought it for $160+ ( P8k+ in Philippine Peso). After we back again to the hardware at last it was okay already. There was a free item which is the laundry basket.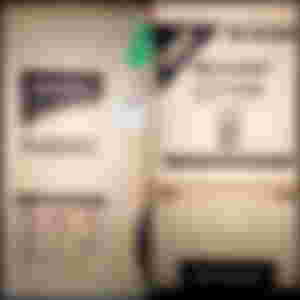 After, we went to buy some facemask. We have some snacks too. I insisted it because I felt hungry when we walk again and again. I wanted to sit already. After we ate our snacks, we went for a shoes. He wanted to buy a shoes for his gym. He wanted a black color so I helped him to find one that will suit for him. We find a lot but the problem there were no available sizes of his foot size. We find another one but still it was the same. The sizes were always the problem so we decided to find some other time and we back to our washing machine.
I was really tired too. My pain at my feet became worst. I told my partner about it then he said we were going home already. When we were done, we went home and he dropped me first and the washing machine too. I'm really happy! I'm really thankful to my partner!
________________________
Thank you so much everyone. I hope I give you some worthy time with this article of mine.
God bless everyone. Stay safe always. 🙏
-JRamona20 💜