Random: Korean Series, Mukbang and Self!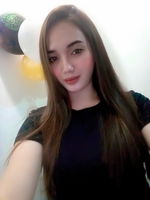 Yesterday was good. What I did was cleaning here in the apartment. I wiped the dust, mapping on the floor, arranged all the things, folding my clothes and clean in my room. It's my favorite part cleaning at my room.
When I was done, I prepared some viands then rest a bit. I ate some foods while watching the Korean drama. I became addicted with this last few days. This Korean drama I watched it first in TikTok. I watched the short video then I read some comments because I wanted to know the title of it and at last I know it already. I searched it immediately and I was glad because it was there.
The Korean series that I watch the finale episode last night, the title is "Clean with Passion for Now". It's not a latest. It was released last year 2018. At first, I didn't expect it that it has a great story.
This Korean drama make me laughed also. There are some scenes that you only did was laughing. The main lead male and female are perfectly fit to each other. They are opposite each other. There are some scenes that you can cry also. All in all it was really perfect! This is the best one! I never felt regrets since I watch this Korean series. If you have some time, if you are interested with Korean series this is one of the best, for those who haven't watch it yet.
TikTok is the reason why I encountered this Korean drama "Clean with Passion for Now".
The other one I watched some Mukbang videos of "Hamzy". If you are fond watching Mukbang, foods and in cooking, Hamzy is one of the best too for those who haven't know her channel in YouTube.
I encountered her channel when I was still working in Cebu City which was my first job. Everytime we have a breaktime my close workmate always watching videos and she was really serious and sometimes she was smiling but I didn't mind her at first.
Until one time I was really bored since we were the two only who left at the office then I went her but she was busy watching videos again. I approached her and I asked what video she always watching and she said it was Hamzy's Mukbang videos in YouTube.
I watched the video also and I became interested. It was the time, I started to watch her also. I always visit her channel to watch the latest videos from her.
I love the way she cook the foods. It's neat and clean then the foods she had are always the best. It's really perfect and delicious. Craving crawled at yourself everytime you watch her videos. I love watching her on how she eat. You can felt the hunger.
Her videos are really worth it to watch. She has a lot of viewers too. She is cute also. She is the best.
If you are interested you may watch and search her in YouTube. You never felt regrets watching her. It's really worth it. It will make you out of boredom especially.
Hamzy's videos give me happiness. I enjoyed watching her especially if I was demotivated and felt boring here in the apartment. Hamzy's videos are one of the savior I had.
Now honestly, I don't have a mood because of my period. I have a tears with this because it's really painful especially when it was 1 pm. Oh my the pain became worst. I was just lying in my bed, so demotivated. I hate it! This period I had makes me shout because of the pain. I know mostly of the girls relate me with this. It's really hard if you have dysmenorrhea. You can felt weak!
Then I have a stomachache all of a sudden too. I don't know what's the reason. I only eat veggies and chicken only for my lunch. I thought it will be longer, I was glad it didn't. I chatted immediately my partner even I know he is on duty today. He called me immediately. I took some medicine he told me which is Maalox Plus. Stomachache is not a joke. It is worse than dysmenorrhea.
I was glad when it was 3 pm the pain lessen a bit. I was thankful. I can stand already that's why I decided to cook my viand for my dinner. I fried some pork meat. This is one of my favorite.
How about you? What happened your yesterday and today?
It's Monday today! Have a happiest Monday everyone!
________________________
Thank you so much. I hope I give you some worthy time with this article of mine.
God bless everyone. Stay safe always. 🙏
-JRamona20 💜