Dinner at Mio-Mei Japanese Restaurant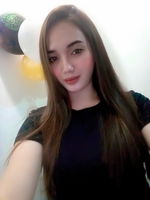 Who love Japanese Foods? I love it. It's one of my addictions. The Japanese Foods are delicious. The foods are really unique. Last Wednesday, my partner and I planned to eat outside but at 12 pm the rain poured and it was really strong.
I told my partner that we will cancel it because I don't want to go outside if it is raining then we still didn't know where we going to eat. My partner agreed because he didn't like also to go outside if there's a rain.
At 2 pm we observed the weather then the rain stopped already. We both agreed that we should go on with our plan. He agreed. We remembered that there's a new Japanese Restaurant opened near in our place.
My partner and I we wanted to try it. It was our final decision. We chose it. At first he went to the gym. While me I waited him to finish. I was busy looking my old things at my bag because I looked some picture of my friend then after spending my time at my phone.
At 6:30 pm I prepared myself and I get some clothes also to my partner that he would going to wear. When he was there already I gave his clothes then after we went outside.
We walked only because the restaurant it took 7 minutes only. It's very near. When we were there already, there were other customers waiting their orders. When we sit there we chose what are the foods we love to. After we chose, we wait 15 minutes for our orders.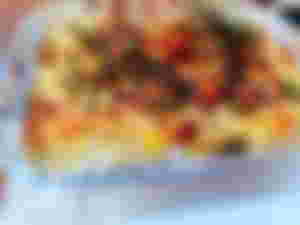 The one that amazed me was called Baked California Sushi, when I tried it first I was like wow! The taste was really good. It was super unique. You can taste the cheesiness too. It was the best. I was really addicted with the taste.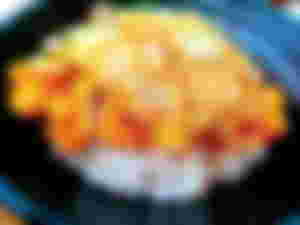 The other one, they called it Oyakudon. I chose this than beef. Oyakudon has a chicken and somethin' eggs. This is the second one I was amazed with the taste too. It was really worth it!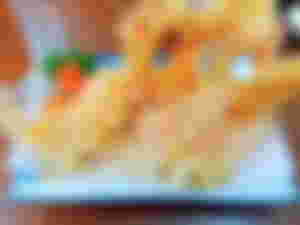 The next one was Tempura. I tried it many times already that's why it not new to me. I love Tempura. Mostly love it. The taste of Tempura was super good, the reason why I am really addicted with it.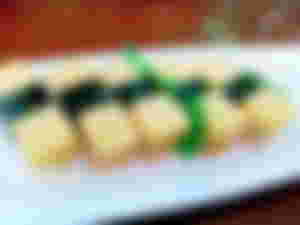 Next what we called Tamago Sushi. I love it especially my partner who addicted it the most. He loves Sushi a lot. He always ordered any kind of Sushi everytime we eat at Japanese Restaurant.
The last one was Tantamen Ramen, my partner loves it also. I love Ramen too because it's perfect for cold weather, a hot soup from it. Ramen is the best always!
All the foods we ordered that night during our dinner are all worth it. Everything was really good. Mio-Mei Japanese Restaurant is one of the best restaurants we've tried. Our dinner was super good. We enjoyed it! At 8 pm we headed home already.
__________________________
Thank you so much. I hope I give you some enjoyment with this article of mine.
God bless everyone. Stay safe always. 🙏
-JRamona20 💜