Be Grateful Every Single Day
March 8, 2022
"You can't wait until life isn't hard anymore before you decide to be happy"
 These are the words by Jane "Nightbirde" Marczwerski that struck me when I saw her audition for America's Got Talent video last December 2021. The audition was held in June of 2021). Nightbirde was battling cancer on different parts of her body during the audition.
Here is the video of that tear-jerking audition
---
Hello again, friends. This is my sixth article for this month so far. The truth is, I started another article earlier today. It was on a different topic. However, I had to leave and go to a client and in the afternoon I met a friend to talk about my insurance policy.
While waiting for my friend at our meeting place this afternoon, I saw a post by @oldbastard in Noise.cash. He posted about the passing of Nightbirde.
 From January up to the middle of February, I was following Nightbirde's bout against cancer through her Instagram account. Then I got preoccupied that I haven't checked her IG posts lately. I saw a post about Jane's "Celebration of Life" scheduled in a day or two. I did not realize then it was referring to Jane's funeral service already. I was saddened when I learned about her passing.
---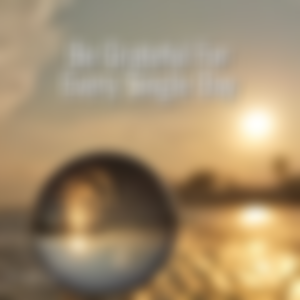 Nightbirde posts some videos on her Instagram account from time to time. She would share the pain she experienced and the little miracles as well. Like the time when she said that some of the lumps in her body were no longer there.
She would post videos of what she was going through. There were some sad moments, but there were videos showing she is enjoying her life. Note that she was told she had only a 2 percent chance of survival. And in her words...
"Two percent is not zero percent!"
In the short span of time that I followed her Instagram, I have learned a lot from her about life.
Courage - she faced her condition even at the most impossible odds. "Two percent is not zero percent". She found hope in that two percent chance of survival. I believed that's what prolonged her life.

Positivity- In most if not all of her video, she manages to smile. It seems she is enjoying every minute of her life despite all the suffering she is going through. Despite all the pain she could still say and even sing "It's Okay"

Gratefulness- I think this is the biggest lesson that I learned from her. I don't think she can be courageous and remain positive if she is not grateful. In some of her videos, she is enjoying her time.
As she said, we can't wait until life isn't hard anymore to be happy. If I think of the difficulties that I have experienced and experienced, it's nothing compared to what she went through. Yet she maintained a positive outlook. She was grateful for every single day she had. For me, that is courage. That is positivity. That is gratefulness!
Nightbirde may have lost her life to cancer. But I believe it doesn't mean she lost her battle. She won the hearts of countless people around the Globe. She showed us that no matter what life throws at us, we can still choose to be happy. To see the bright side of life. That is faith.
For Nightbirde, thank you for the lessons you shared with us. Fly free!
---
Read more about Nightbirde on Wikipedia.
Image Credit:
Lead image: Created using Pixteller (Background photo is mine)
---
---