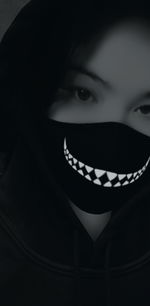 Do you guys love songs? Today, I will make an article which is full of song lyrics and with explaination each of them. I hope you guys like it.
---
When Hugh Grant, and Haley Bennett said, "I've been looking for someone to shed some light, not somebody just to get me through the night".
I was looking into someone who will fulfill the love that I am wishing for. Someone who will understand me, and someone who will appreciate me. Its something that I didn't expect but suddenly appear in the most unexpected moment. I still remember when I wish to find a person who will going to understand my family background and also my life, not the person who just want me just because they need something. And last February 14, 2021, I accidentally meet someone who fulfilled all of my hopes, and that person..is the one who giving me strength to go on.
Song Title: Way Back Into Love.
---
When Sheryn said, "You tell yourself you believe, that in every feat. It takes a heart to endure, all the pains and grief"
And I realized which situation I am in right now. Maybe I hate my life because of my family, my parents, and everyone who's near me. But yes, I always telling myself that no matter how worst the situation is I should go on and not to give up. I should fight back and do the best that I can, maybe the word "Giving up" is in my option. But it doesn't mean I will give up, I'll endure everything right now..and in the next, I am the one who will wins all the fight in life. So I'll keep fighting.
Song Name: Follow Your Dreams.
---
When Brent said, "Don't listen to the voice inside your head, you're doing just fine, you're trying your best. if no one ever told you, it's all gonna be okay."
sometimes, we do everything on our own despite of having a bad day or worst day. The result is good, the result wasn't bad, and result is not what we hate for but it's our mindset. But the line was correct, if we listen to the voice inside ourhead, we are the one who'll be defeated. We doing our best, so the result is fine. This song reminds me of the people who's on myside whenever I'm having a bad day. You guys knew that, you already know who you are. All the readers and the friendship that I build in this platform is one of the reason why I am still standing until now. Thank you.
Song Name: Gonna Be Okay.
---
When Corey said, "If I hold onto the memories, and use them to guide me. Will you be right here, beside me?"
It reminds me of my grandma, I'm always holding on my grandma's memory back when she was still alive. It keeps me alive. I know I'm not in a good terms with my parents, but I am hoping that they can see all of my sacrifices for them. I'm doing this for best, not for myself but for them.
Song name: Hold Onto The Memories.
---
Do you guys notice that someone we do funny things that we're not aware? Like being floated or being forgetful. Most of us experiencing this 🤣. I've been really forgetful this oast few days and barely understand what am I thinking, like I'm thinking of something and whenever I want to spill it out here we go again. We will suddenly forget it and we will start thinking again about what we were thinking 🤣
Ahh those moments 🤣.
---
So how's everyone? Today I'm done doing one of my online lesson and I still have 7 lessons to go that I need to answer and submit them on friday.
One of my teacher was so strict, she were giving us 10 activities per day and the deadline was on the same day. It's not that I'm complaining but she's not the only one who's giving us activities 😅. Maybe she can consider one of her activities and let her student rest.
I still prefer face to face than this.
---
The problems don't want me to escape 🤣. Aww, so heart touching 🤣. By the way, I hope everyone is alright today! Thankyou so much @ZehraSky for the huge upvoteee. And super thank you to the users who's dropping by! Sending my love to all!
11-10-21
By: OfficialGamboaLikeUs