"My Sunday"
Sponsors of GarrethGrey07
Greetings to everyone. How's your Sunday so far? Have you a had a relaxing day? So far my day is just ordinary. We just stayed at home the whole day since the weather outside is quite inconsistent. Sometimes it drizzles, sometimes the sun is up. With that kind of weather it's not good to spent the day outdoor so we just stayed at home.
Yesterday morning we all wake up early. Mommy woke up at around 4:30 AM and it's because of her body clock, so she just do her laundry so early in the morning. My son and I woke up at around 6 o'clock. Then right after my son finish his milk he immediately went down from our bed and went outside. I stayed in our bed for a couple of minutes to read some articles, and that's how I starts my day.
When I get up, I went to the kitchen to prepare my coffee. Then I went outside to check my son, and I saw him having a playmate 😁. This kid is our neighbors son.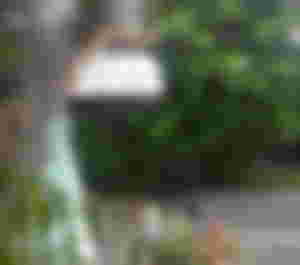 Toddlers always love to play even if they are still with their pajamas 😂. You see☝️.

Anyway, garreth is the one who's wearing the yellow top. Then the other kid is our neighbors child and his name is Luis. He's older than garreth.

Seeing him playing with the other kid makes me smile. It seems like my son will be going to have a best friend soon.
I let them play together , but I accompany them to avoid unnecessary incidents. They are still toddler's and for somehow careless and so I keep an eye since mine is the youngest.
Anyways I didn't bring my phone when I started accompanying them to have some focus.
Then after one hour, we went back inside our house since I still needed to wash his feeding bottle and give him a bath. I can't let him play alone outside because it still dangerous for him.
Morever after I finish giving him his bath, it's time for us to play.
Mommy bought a new toy for him and I assembled it for him.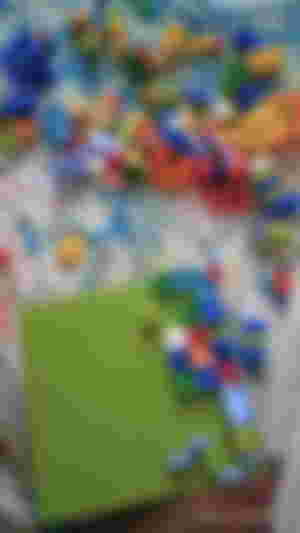 After one hour it's done. Assembling this toy is quite complicated since they are tiny. That is why I also can't let garreth play this toy with his own.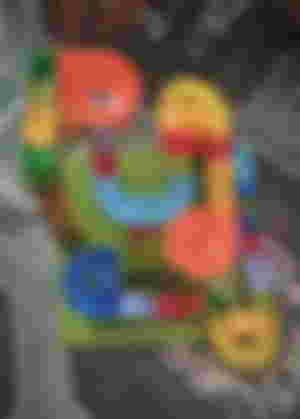 My son like this toy, but not the way he loves his toy car. He's into car's actually 😅. He only played this toy for one hour and he felt bored 😪. Same as me😂.
The rest of the afternoon remains boring. When my son had his afternoon nap I tried to get a topic in Facebook but I found none.
Anyways I already stopped making reel's in Facebook after I realised that earning a star is quite hard and impossible for a digital creature like me😂. Because I noticed that people would only give you a star if the content or reels that you make is quite funny, interesting, motivating or inspiring. Because you know, they won't gonna waste their money for nothing 😂. Well who will, right? Money is hard to earn. Star's can be bought in Facebook and it would costs you a Penny. In terms of earnings, as what I have said you can only earn a penny through revenue.
So this is all for today, I don't wanna bore you, in this early 😂. However I know some of you are already busy since today is already Monday. Please take care and enjoy the rest of your day.
Thank you for reading ❤️.
Lead image was from Unsplash.com by Sincerely Media