"I'm only human: in all honesty"
Sponsors of GarrethGrey07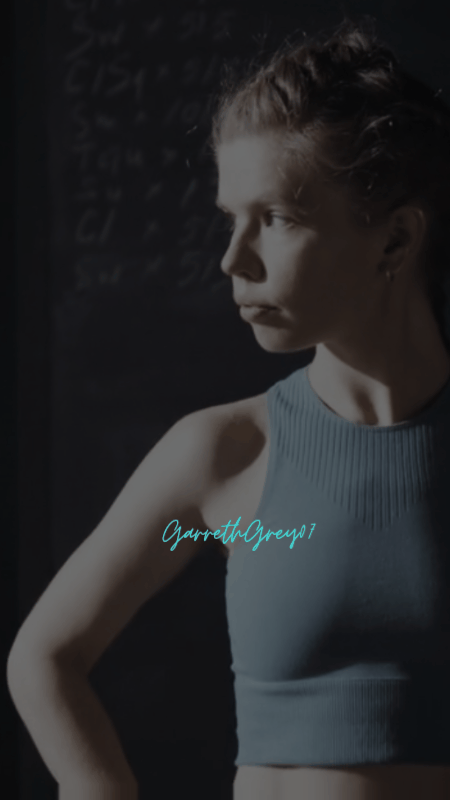 People around me thought that I'm always okay. I'm always good at all times. I don't feel tired. I have super power. I'm wonder woman, lol. Well that's how they want me to feel and that's not actually what they truly know. However they don't know that just like a candle, I'm almost dissolving. IN ALL HONESTY, I ALSO GET TIRED!
Hello there my lovelies, how was your Wednesday so far? I wish things are going well in your part and you had a very productive day.
Today I was really busy. Despite that partner was home, as today was he's rest day from work, I'm still busy. Actually I'm even more busy if he was around as our son won't sleep and yet he also sometimes order me to help him with whatever he was doing. Just like today he fixed something on he's motorcycle and he keeps on asking me to look for this and that, which makes me annoyed 😂, as I am also busy.
Fortunately today I do our laundry, and so I was literally occupied.
I suddenly felt jealous when after he finished fixing he's motorcycle he went to sleep , as tomorrow he would go to work again. I wish I can also sleep and have time to rest, but no, it's quite impossible to me. Honestly sometimes I really felt that I'm not a wife and a mom of this house, as sometimes I really felt that I'm just a full house helper. A house helper that doesn't have any day off and salary 😂.
Oh self, what are you talking about? Your just tired and so you should have some rest.

How I wish I can rest, I can have one whole day rest. Nothing to worry about, no responsibility and nothing but just sleep. I badly needed some rest. My body is already aching.
Since he went to sleep, while washing our laundry, I am also paying attention to our son. As sometimes he would just suddenly picked Lala (our cat) to drag her tail or sometimes he picked Lala's head and drag her all around the house as he really thought that Lala was just a toy. It literally makes me worried, as I know that there's a possibility that he hurt lala and Lala would come to attack him. Luckily Lala was so patient as she never tried to do such thing to my son, but I already made a plan. I plan that I will put her inside the cage just to make sure that we can avoid that incident to happen. I know Lala won't like to live inside the cage, but it's for the better of her and to my son. I really can't stop my son, he's so silly and no matter how much I tried to separate Lala to my son, Lala would come back and stay near to my son. They looked like inseparable bestfriend, but it's not safe for my son and so I need to put her away.
Anyway after I finish our laundry I prepare my son's milk and bring him to sleep. It was already 2 o'clock and since he didn't have he's morning nap, he's already having some tantrums as he was already tired from playing. When he fall asleep, I prepare our launch as I am already hungry. While preparing our lunch, I am also fixing he's toy's. Our home was full of miss. I really hate it but it's normal if you have a child at home 😅.
And so after I ate our lunch, I took a little rest and while resting I started writing this article, I'm really tired actually. Doing the laundry manually make's my body ache 😂.
Time flies so fast, as the time upon writing this blog it's already 4:30 in the afternoon, two hours more and I will be preparing for our dinner again, offfff.
My daily lives goes like this. It's quite tiring and so at the end of the day I'm literally exhausted. Although it looks so tiring, I still have a reason to keep moving on. My life has changed, but having my son my daily life also becomes so noisy 😂.
....No son, don't touch it! It's your papa's laptop, and you might broke it.

...No! Put down Lala, she's not a toy.

..No, no more playing and you need to sleep.

.. son Lala don't eat biscuits, it's for you.

...why are you wet? Did you just played your pee??🤦🤦🤦🤦
Oh well, sometimes I didn't let my son wear a diaper, specially if the weather is hot as he easily get irritated, he's only wearing brief and once he pee it would definitely leak 😁.
Anyway this is all for today guy's and I'm sorry if I haven't read your article, I will surely read it after I wash my son's feeding bottle, that is why I will be cutting this boring blog from here, as I still need to clean he's bottle, before my son woke up 😅.
'til next time and thank you for reading ❤️🥰.
All photos from this blog including the lead image was edited using Canva app.