My brother was kicked by a "Tikbalang"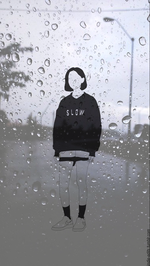 The Philippines is a country that holds golden treasures of cultures and traditions that until now some of it is known by the new generation. Those were passed from generation to generation.
Superstitious beliefs are one of the most distinguished demeanor that most Filipinos are known for. But, in this generation, it's hard to believe in mythical creatures and stories as they have remained a mystery in Filipino folklore. Mostly, the story is known but, evidence is a must to believe that something is true if seen in reality.
Just like the story of my mom when I was home for the Holy week, she told me the most hilarious story I've ever heard.
Right after weeks since Typhoon Odette stormed our province, there were news about the farm animals of my brother's friend, Simon, who died cruelly while they were in their stable. Four of their goats were brutally killed and were found on different areas of the farm, a proof that someone had opened the stable for them to go out. What made it mysterious is that only the internal organs were taken out or probably eaten if it was a beast that attacked the poor animals. They had no choice but to bury the dead goats. The suspicion was on the thing they called, "sigbin". Those who claimed that they had already seen one, it is described as a dog-like creature of small size that walks with its stump raised upwards. Others say it looks like a small kangaroo (joey) and it only sips the blood and internal organs of its target.
The day after that, another terrible thing happened. The carabao of another farmer in my place was found dead near the river. It had scratches on its body and its internal organs were half gone. Blood is all over its surroundings. People were alarmed by the consecutive brutal killings of the farm animals. Because of that, farm owners have tightened their security on their animals.
Since there's no electricity yet, darkness covers the whole place even at 5 pm. No one is seen outside from dusk until dawn. Then the rumors of a horse-like galloping on the silent road of the barrio. They heard the sound of its hooves and the slow neigh of a horse. Then, people have concluded that it wasn't a " sigbin" that attacked the farm animals but a creature called "tikbalang." A tikbalang is a Filipino mythical creature that is half-human and half-body of a horse.
It was all over the whole barrio. My mom went to a nearby store one day, and a group of women of her age was having a serious talk about the 'tikbalang'. One woman said that her husband heard the dogs being so loud and uneasy, and looked out through a window to see if it was the tikbalang that causes the commotion in the middle of the night. Mom joined the conversation as my brother had told mom a story about last night which is somehow related to the woman's story.
We had a patio in front of the house and my brother stays there every night lying on a hammock he set up where the sky is viewed widely. He felt the urge to urinate so he stood up and just went to a nearby tree of the house and excreted his urine when he heard the bustling of the winds and hounds roaming around and being noisy. He thought of the "tikbalang" so he hurried to get inside the house.
Mom shared that story of my brother with them. Who would've thought that the story will spread to the whole barrio having a different version? Until, one day, someone approached my brother and asked, "Godfrey, gisikad-sikaran man kaha kuno ka ug tikbalang. Tinuod na?" (Godfrey, is it true that a tikbalang shoved and kicked you?) My brother was surprised to hear the question and said it was all bluff, he would've been admitted to the hospital if it were true. They even said that it was already the talk of the town.
When I heard it, I can't stop laughing. How could they add fake info to the story that my mother shared to them? Poor brother mine. Until now, he's known in our town as someone who was kicked by a tikbalang.
Hello :)