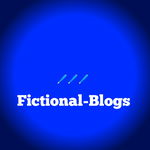 Tuesday 8th of November 2022!
Good day, read-cashers, how had your day been on the platform so far, hope you are enjoying your time on this blogging platform.
I am so delighted " to tell to everyone an announcement filled gladness to read-dot-cash community". But firstly before I share the announcement about the introduction of the fictional-blogs community, I will like to state more details about everything related to Fictional-Blogs and more.
What is @Fictional-Blogs?
Are you wondering why the account name "Fictional-Blogs" was created on the readdotcash platform?
@Fictional-Blogs is an account created for the new community created on read-dot-cash. Fictional-Blogs is an account used to monitor, moderate, and give an update about contests and more about the fictional-blogs community.
Fictional-Blogs account is a new rewarding system In read-dot-cash.
Upvotes or tips received on the posts published by the Fictional-Blogs account or comments made by The fictional-Blogs account will be used to reward writers who made quality posts and submit them to the "Fictional-Blogs community".
"High-quality posts posted on the Fictional-Blogs community will receive tips and upvotes from the account named Fictional-Blogs".
What is Fictional-Blogs (9cc8) community?
The Fictional-Blogs (9cc8) community is a community meant for the posting of fictional blogs. Fictional-Blogs (9cc8) is a community where writers blog on fictional motives and ideas, it is a community that supports high-quality writers by upvoting their posts.
Fictional-Blogs (9cc8) community is based on Fictional blogs i.e fictional posts, stories and poems.
High quality fictional posts posted in the Fictional-Blogs (9cc8) community will receive some upvote and tips in bitcoincash (BCH) by @Fictional-Blogs .
Why was Fictional-Blogs created ?
There is always a reason behind an action or decisions. Fictional-Blogs was created by five associations of people who seems to be writers on read.cash (@Officialrosh1, @Big-E, @Thomas. and many more). The coming together of them for the creating of the community is to keep the community busy and fun with writing of entries to different contest on a fictional motives.
Although the platform is doing just good but we believe that "introducing a community like Fictional-Blogs community to Read-dot-cash platforms will help in making more articles based on fictions and even the community will help in supporting high quality writers.
"Some writers on read-dot-cash believe read-dot-cash is about to run to an end because of the types upvote they are receiving from the bot rusty". We decided to set up a community that will also help in making writers believe that the platform is not running to an end but making it foundations to start a new plan and shape.
What type of contents fit in the Fictional-Blogs (9cc8) community ?
We are looking for content based on fictional blogging motives which is not against the platform rules.
Contents that are free from plagiarism, and free from any exotic content. We are looking for post either poems, short stories and even episodes stories based on fictions. Post like fictional poems, fictional short stories or fictional episodes stories which are high quality posts will receive large upvote from Fictional-Blogs account.
Contents that talks about violence or contents that talks about nudity will be ban from the community because content like that are against the rules.
Fictional-Blogs Community is always ready to show support to writers who are ready to make high quality posts.
Rules of the Fictional-Blogs (9cc8) community :
Contents must be free from plagiarism, post posted to the Fictional-Blogs Community will be firstly scanned using plagiarism checker to determine the rate of plagiarism. Contents with higher rate of plagiarism will be ban and decline by moderators.
Posts which are required in the Fictional-Blogs Community are posts or contents based on a fictional motives.
Posts must be more than one minute read articles.
Images source used must be stated (images sources like unsplash, pixabay and many more are allowed).
Lastly "Be creative" (creativity brings out high quality writing).
In conclusion, we are so sorry for the tag if you count this tag as an irresponsible acts please indicate, if you want to be removed and add from and to the tag lists here kindly indicate in the comments sections. We call on @HappyBoy , @Princessbusayo , @Jane, @FashTioluwa , @Kacy01 , @BlueFlipper , @tired_momma , @Fexonice1 , @TheGuy , @Tomi-Ajax , @Coolmidwestguy , @PVMihalache , @bmjc98 , @Bloghound , @GarrethGrey07 , @Shohana , @yoieuqudniram , @Chelle18 , @Persiajulia_6 , @Bella.bch , @Noelle_Writes , @itravelRox , @renren16 , @Jnavedan , @BitcoinBaby, @Pearlkel , @Bibijani01 , @Alther ,@mypathtofire , @HerBAE, @wakeupkitty, @nomadghada , @fantagira , @Ling01 @George_Dee, @Sajibb, @Sydney2 , @Murakamii.7, @Sonali, @LeonaReed, @Gianna-B, @MD_Tibro, @mc5punk , @Carewind, @DennMarc, @FarmGirl, @Zainab_Fatima, @Yen, @Fairguy And @Everyone
Note: If you want to be involved or removed in the tag please kindly make a comment about that.
________________________
What are you waiting for Join the
Fictional-Blogs (9cc8) community now!
________________________