Do you believe the dead will still miss you?
Well, I don't know if you agree but this story is about my younger baby sister that never has the chance to live in this world.
We are four in the family. 3 girls and 1 boy, I was the youngest not until my mother conceive again despite the Doctor warning. The next baby after me is a boy but sadly he died in my Mama's tummy before he got the chance to see this world.
I remember he is so cute at that time and I thought he is a doll that my parents gift for me. He is as big as the rem of the cigarette. His name is Josie.
After sometimes, my mother conceives again. This time it's a girl. My parents name her Josefa, like the name of my Grandmother. But the same as Josie, she also didn't survive.
Unlike Jose, Josefa was still a fetus so my parents decided to bury her under our house.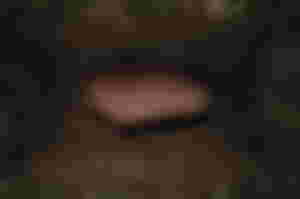 Our house is an elevated design from the ground. I did question my parents why our house was the only difference from our neighbor's house. But they just told me that when they decided to build our house in this land. Someone is already living here first.
That gives a big question mark in my mind. But as a child, as I am, I still don't understand the adult language.
In that house despite the ruckus from the invincible being from time to time. Or when I suddenly wake up in the middle of the night with the heavy banging on our window and door. I could say that we have a good life.
Any business my mother decided to try, all became successful. Not too much, but also enough for us not to have a problem financially.
That I never thought that we still need to move out in that house.
My parents decided to sell the house and move to San Francisco. A different place that I never used to live. We move on and continue with our new life in our new house.
But what happened to our old house?
Do you believe me if I will tell you that our old house was sold three times? And no one can live there for a year!
The first family who bought our house. Change the design of the house the same as the houses there. They never believe my mother's warning.
I don't want to believe that it is also the reason. But they said that the house is an unlucky one. They always get sick. Never-ending sickness. And they said they can always hear a baby cry at night. But there is no baby in their family.
So, the family decided to sell the house. But the second family experience the same thing. They said the house was so noisy at 3 am in the morning. They will always hear a baby crying, sometimes a baby laugh. And the worst that they experience is the mark of baby footsteps clearly seen on the floor.
The second family just live there for 7 months and decided to sell the house again.
And the same scenario happens.
When I last visit there, no one living there. From time to time someone will come and stay for a night. But they never stay for long.
What do you think is the reason for it? Is it because of the enchanted people that living there? That got angry because their house was disturbed? Or it is because my baby sister misses us and asking for help because she was buried under the ground.
The reason that until now was not answered. But one thing is for sure.
All the things that I experience when I was little are all true. The things that the others will say as a legend, really exist in this world.
Respect them and they will not hurt you.
This is my second entry for the @Jdine contest.

Want to know more about this check out this link

https://read.cash/@Jdine/birth-month-giveaway-123e28a9

For more horror/thriller story join this community

https://read.cash/c/thrillerhorror-stories-dc61
This is FerferClear telling you to have a good day guys 😊